Imagine a DJ like Patrick Topping hearing your records, and then playing 6 of them on the same night? That's what happened to London based DJ and Producer Alex Virgo – little known to the masses, however pipped for a very exciting year ahead. With gigs at The Nest, Fabric, Cosmic Ballroom and The Warehouse Project under his belt last year, Alex continues on his rise with performances at London's Lovebox Festival and Belfast's iconic Shine in the pipeline for 2019.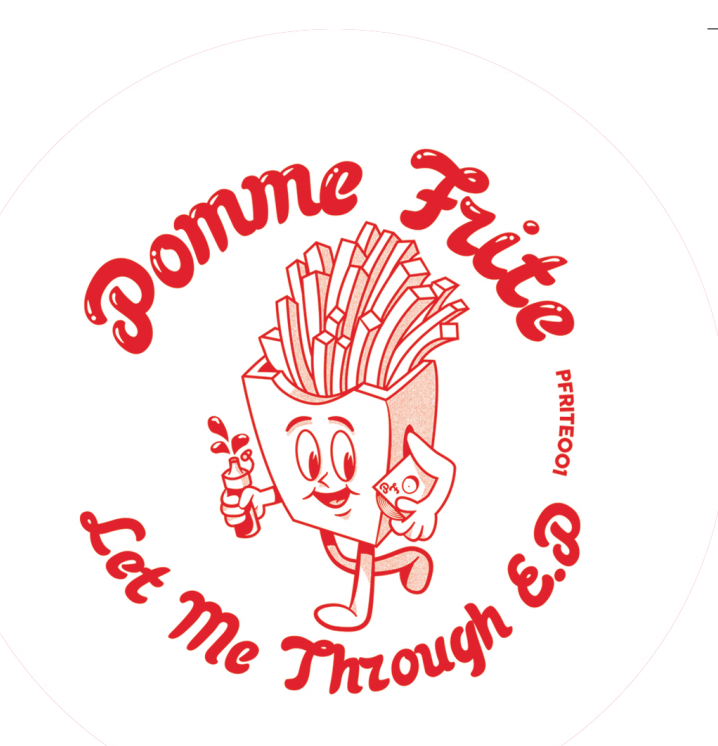 His latest endeavor is the launch of his own label Pomme Frite. The first release incoming via Pomme Frite is the 'Let Me Through' EP and, unsurprisingly given the label name, is themed on French sampled house aesthetics. Released for club play already Alex's EP has garnered early reactions from names across the dance board, with selectors like Dan Shake, Horse Meat Disco, Jacques Renault, Mella Dee, Loods and Redlight all supporting tracks from the three-track delivery. "The response for the first release & the label in general has been overwhelming. Im blown away with the first batch of the 12" selling out" Alex tells us, "It's an amazing feeling seeing all this hard work come together with such positive response and I'm looking forward to pressing on with Pomme Frite".
With each track on the 'Let Me Through' EP sounding like already well-established dancefloor classics in their own right, Alex has produced an EP drenched in the essence of disco and house in the summer time. Title track "Let Me Through" is an instantaneous hit, breaking into a groove in the first 30 seconds of the track that remains steady for its 6 minute entirety – it's a track that wouldn't feel out of place in a Denis Sulta Boiler Room or played out by Skream in an all-night-longer. "Come On Baby" continues with the same funk and soul, littered with classic vocal samples and an infectious looping beat with "Private Caller", featuring Benjamin Groove, bringing through timeless piano and saxophone house sounds for the ideal closer.
Alex Virgo launches Pomme Frite Friday 22nd February 2019 with his 'Let Me Through' EP.
TRACKLIST A1 – LET ME THROUGH B1 – COME ON BABY B2 – PRIVATE CALLER FT BENJAMIN GROOVE
Connect with Alex Virgo: Facebook | Twitter | Soundcloud