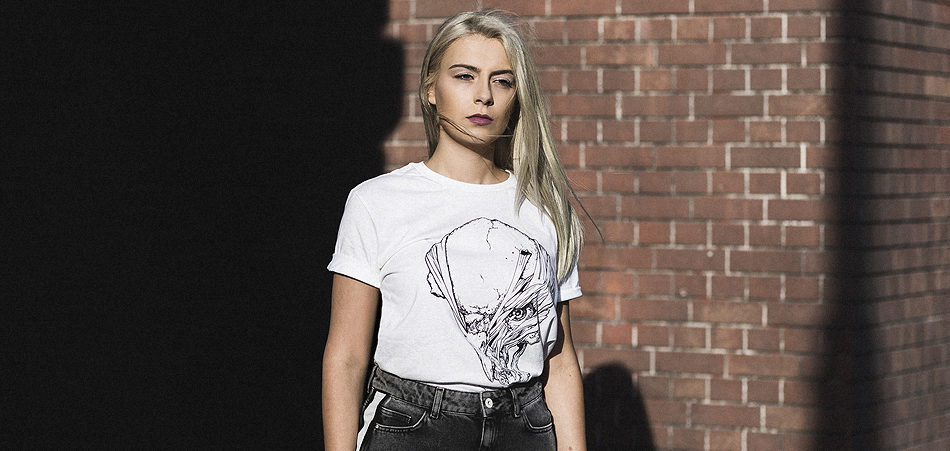 Having released two tracks on Deadmau5's recent Mau5ville Level 2 compilation, Bulgarian techno icon Gallya is running rampant with her newest two-track EP Sanity Can't Wait. Surging forward on her very own imprint Set About, Gallya stakes her claim in the industry with her immersive and highly introspective soundscapes - cementing herself as one of the most promising talents in the underground techno circuit. 
""Sanity Can't Wait" is one of my favourite tracks that I've made," Gallya shares. "I really like how strong it sounds. To me, it's a perfect combination between old school and modern techno, which is exactly the direction I want to continue going in." For both tracks on the EP, Gallya's distinctive meld of techno is robust, fuelled by intense dynamism and high-energy bass lines. 
Kick-starting the EP with the aptly named title track "Sanity Can't Wait", the track is whirlwind frenzy of darkness and controlled chaos. Going full throttle from the get-go, Gallya delivers an uncompromising blend of driving kicks, mind-bending synths and intricately layered drum samples for a devastating sonic experience.
On the other hand, the Bulgarian producer-extraordinaire demonstrates her distinctive production versatility with "Unplug"; constructing a relentless assortment of growling bass lines and fevered percussion around sirens, Gallya utilizes repeated vocal samples to close out the EP in emphatic fashion.
Sanity Can't Wait comes just a few weeks before Set About's huge end-of-year event at Hristo Botev Hall, Sofia on December 21, where Gallya – alongside label partner Metodi Hristov – will be joined by a selection of the label's finest talent, to showcase Bulgaria's thriving electronic music scene to over two-thousand techno enthusiasts.
For tickets and further info click here. Buy Sanity Can't Wait here.
Connect with Gallya: SoundCloud | Twitter | Facebook | Instagram