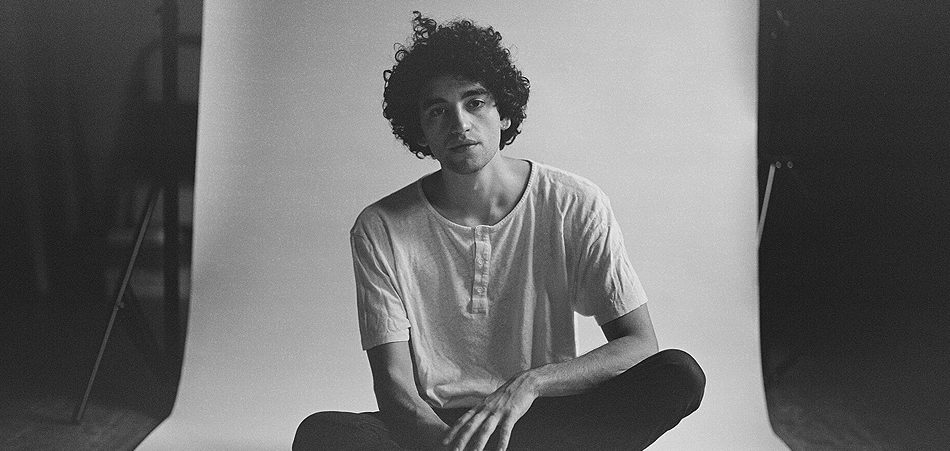 I am at my desk, sipping tea late at night, trying to drown out the fact that winter has come early outside my window. Protecting me from the cold however is the warmth that fills me while listening to Los Angeles singer Adam Melchor. His new single, "Real Estate", is a soft and sweet three and a half minutes. The song's folksy atmosphere fills my room with guitar plucking and high soaring melodies. I have been hunting for a new folk song to obsess about; I think I have found it.
With an opera degree in hand and word of traction for his demos, Melchor found himself moving full-time to Los Angeles to answer his true calling: music. He follows in the footsteps of his grandparents, parents, and sibling, who all have answered this call in different ways. Being only in Los Angeles for three months, Melchor has already played eight sold out live shows total, singing alongside acts such as Mt. Joy and Mac Ayres.
The song is packed with the emotions of being on the move, betting on making the right decision, or at least the next decision that will get him where he is meant to be. To Melchor, this song is the personification of moving to a place where you don't know what's going to happen, or how much will still remain at the place that you left. It is fitting, seeing as Melchor is just starting out across the country, moving from New Jersey to California.
The single is deep, dreamy, and delicate, transcending wherever it plays into a folk lover's oasis. After listening to "Real Estate", I am betting that this isn't the last we will hear from Adam Melchor.
Photo credit: Off Season Creative
Connect with Adam Melchor online: Website | Facebook | Twitter | Instagram | SoundCloud