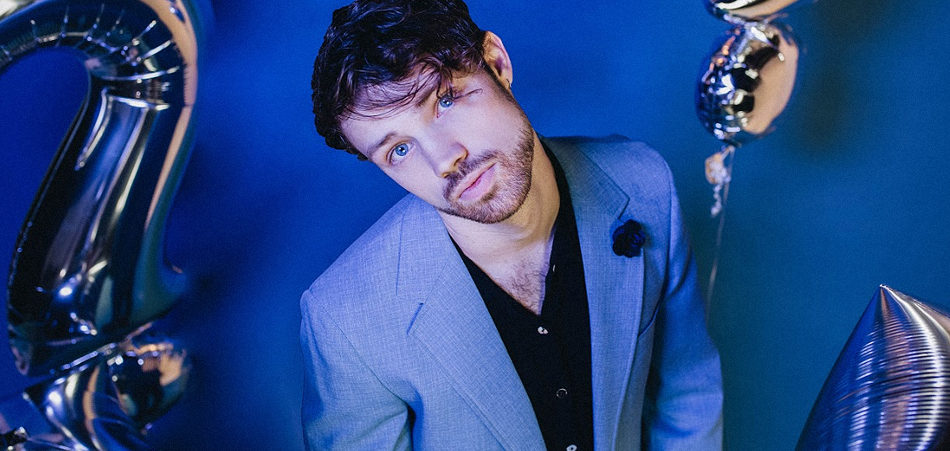 Nashville-based multi-instrumentalist Chris Jobe, is a multi-faceted creative; writing, producing and playing all of his own music whilst doing all of his own graphic design work, Jobe is a true artist determined to show his sentimentality and artistry through every aspect. A concept of raw human emotions, Jobe is an advocate for exhibiting the sensitive - the genuine side of human nature riddled with vulnerabilities - as our greatest strength. "Lonely Lives" is the epitome of the vulnerabilities we all have, and is a beautiful telling of the struggles we face and overcome.
A metaphorical tale of breaking free of isolation and self-doubt, the video is an endearing and relatable analogy. Through the various wide-angle and up-close street shots, Jobe, wrapped up in chains, runs away from the people around him, whilst carrying balloons that spell out 'lonely'. It is through this adventure that we see him realize that the people around him are trying to help, that is he not alone and that it's ok to let people in - to see the vulnerabilities in oneself.
After consoling a friend who was embarrassed at a party, Jobe decided to write this song and encapsulate the torn, pent-up feelings we all have. "I wanted to be a walking metaphor in the video…a person who wears a spiky exterior for protection, but one that also makes their ego more fragile and isolated. So, I rocked sharp barbed wire, chains, a blue suit, and giant balloons as I sang and danced in the middle of  Manhattan on a Monday. It was fun. No one really cared, except for NYPD in the subway. Whoops, my bad!"
Connect with Chris Jobe: SoundCloud | Twitter | Instagram | Facebook
Photo credit: Jessica Amerson