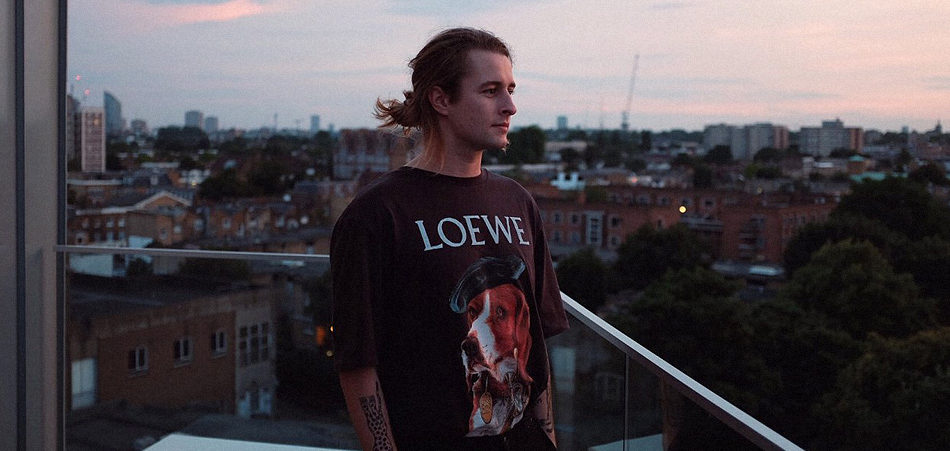 Although he only made his debut in 2015 Jordon Alexander, aka Mall Grab, has seen a career some spend decades trying to achieve. In the last 18 months alone Jordon has played well over 100 shows, graced the cover of music bible Mixmag and curated London event Long Live Southbank - a one off fundraiser supporting Southbank's skate space, streamed by Boiler Room. Last releasing on DJ Haus's Unknown To The Unknown label with his infamous Pool Party EP, Mall Grab is now launching his new label Looking For Trouble with Friday's release of new 4-track EP 'How The Dogs Chill, Vol. 1'.
The EP's opening track is "Liverpool Street In The Rain" which found its preview in the producer's Radio 1 Essential Mix earlier this year and it's the perfect starter for the EP, with a catchy and infectious beat wrapped up in a lo-fi, late-night house package. "Bust" follows and is a stellar stand out from the 4-tracker. Teaming dark progression and a hip-hop vocal sample, "Bust" is a hypnotising dancefloor bumper to keep the vibe up when the crowd is winding down in the small hours. "Looking For Trouble" is a five minute mash up of something that sounds a little bit breakbeat, a little bit dubby and a little bit techno before "Get Impetuous" closes the EP - showcasing Jordon's diversity as a producer with a Mike Tyson sample to boot.
Mall Grab's How The Dogs Chill, Vol. 1 EP is out now on his brand new imprint Looking For Trouble.
Connect with Mall Grab: Facebook | Soundcloud | Instagram