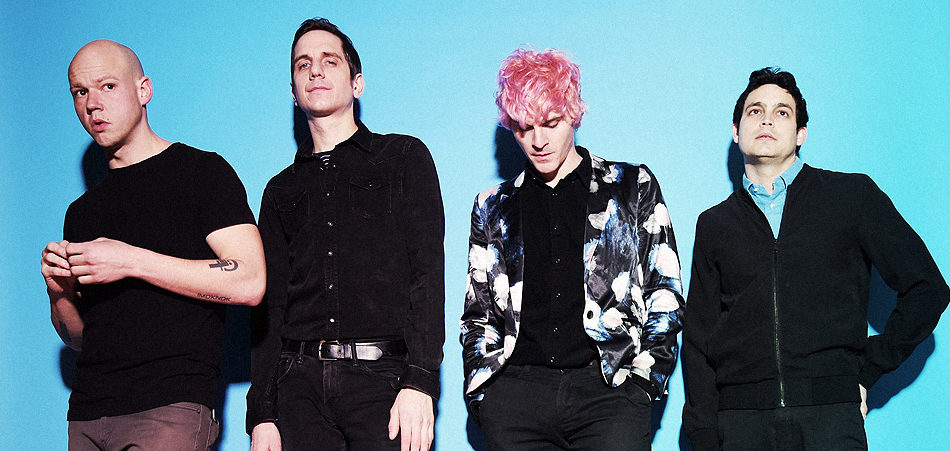 New York's The Dig are a four-piece indie rock powerhouse that have proven their worth ever since their breakout 2012 debut Midnight Flowers. I surprisingly wasn't overly familiar with them, despite their impressive resume that includes multiple critically acclaimed full-lengths and a wealth of tours opening for the likes of The Walkmen, Portugal. The Man, and The Jesus and Mary Chain, but I'm proud to say I've quickly re-written history's wrongs. Today, EARMILK brings you the band's latest banger that takes inspiration from '70s soul-pop. "Don't Stop Running" is the most recent glimpse of what's to come on their second EP release of 2018, Afternoon with Caroline.  
Nothing gets me going more than a fat bass riff and that's exactly what starts the engines on this thumping new jam. A warbly mellotron keyboard lets listeners know it's okay to rest easy on this carefree joy ride that comes equipped with wispy call and response vocals that envelop our ears with idyllic summer imagery. A dazed and floral chorus make way for satisfying chord changes and feel-good melodies that soothe the soul.
I was pleasantly surprised to find out that the late-Richard Swift had a heavy hand in the production of the upcoming EP, Afternoon with Caroline.  Swift's legacy is iconic with his sonic imprint left on a slew of incredible records from notable acts like The Shins, Damien Jurado, The Arcs, Sharon Van Etten, Tennis, Kevin Morby, and so many more. This adds another layer of importance and significance to The Dig's latest effort. 
After recently relocating to Los Angeles from New York City, The Dig have taken a moment to reflect on all they've accomplished. In a note on their website, the band elaborates on the themes of "moving" that exist behind their upcoming release:
Afternoon With Caroline is about moving of your own free will. Chasing ambition, following your heart and breaking free of toxic situations. 
The Dig's Afternoon with Caroline will be available everywhere October 19th via Roll Call Records and you can find the pre-order here.
Catch The Dig this fall on a string of west coast dates:
11/15 - San Francisco, CA @ The Chapel+
11/16 - Los Angeles, CA @ Moroccan Lounge^
11/28 - Portland, OR @ Doug Fir Lounge*
11/29 - Seattle, WA @ The Sunset*
+ with Cones and Asian She
^ with Cones and Hustle & Drone
* with Hustle & Drone