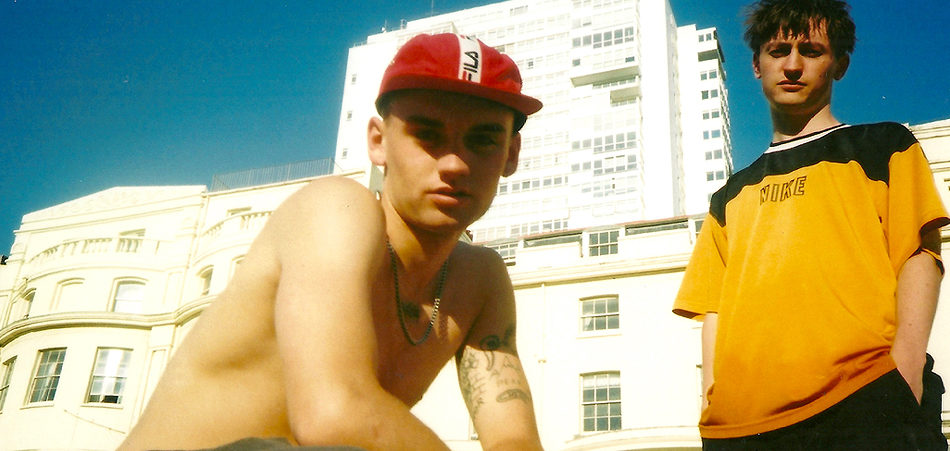 Ladies and gents, Para Fiction just hit a hat-trick. On their latest joint, the Brighton boys put together an eerie, haunting, gnarled rap track that outlines the realities of our modern world. Peep "Age of the Imbecile" as their latest release.
This time around, the Para boys start the jam off with a squealing little guitar riff that provides the backbone of the song. Master Fado is deserving of his moniker on this one. With each new release from Para Fiction, we get to see more and more of how well Fado commands the split between the punk and rap worlds. Many a band has tried to walk that line before, and few have ever done it this right, especially right out of the gates.
Meanwhile, Jambo does a fantastic job on "Age of the Imbecile" to deliver a few verses that fit flawlessly with Fado's sound. Everything feels helpless and distraught as if the Para boys are aware the world is made up of zombies, but there's nothing they can do about it. The highlight of the track comes towards the end, when Jambo spits, "Knowledge is power. Ignorance is bliss," over and over. It's hard to find anything that quite sums up our technology-ruled lives quite like that little coda.
With every new release from Para Fiction, we find more reasons to dig their sound. Word on the street is they're gearing up to release a project after they string out a few more singles. So, grab a seat and a pair of nice headphones, the wait is almost over.
Connect with Para Fiction: SoundCloud | Instagram | Facebook