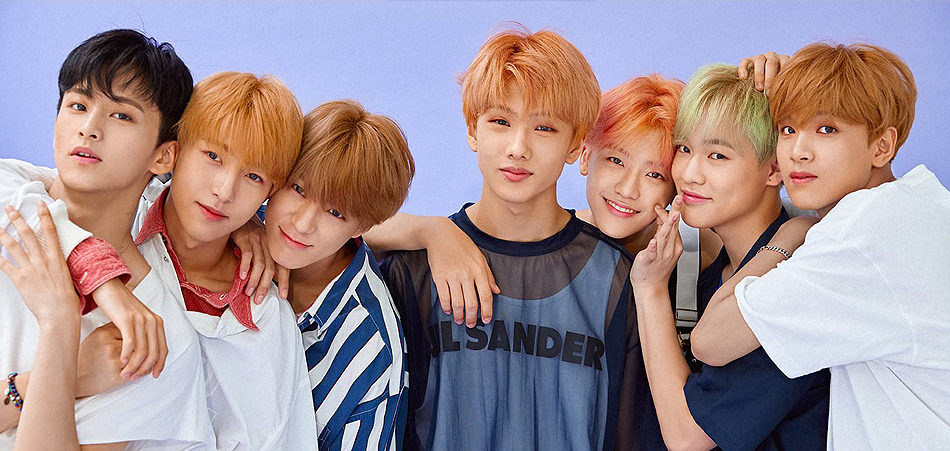 It looks like NCT Dream has officially graduated from teeny-bop to certified bop with the release of their new single, "We Go Up." The track fronts the NCT sub-unit's forthcoming 2nd mini album of the same name, which drops on September 3rd. The visual was also revealed as a showcase of both the septet's signature ebullience and effortless swagger.
The track mixes the clean, jangly beats of '90s hip-hop with a horn-laden, booming chorus as the group sings confidently about exceeding expectations and their hope to continue to fearlessly forge ahead. And if there were any lingering doubt, a sample of a lion's roar booms as the ending button to every repeated refrain: "We go up!"
The track was penned with the help of pop/R&B singer-songwriter Bazzi, whose hits "Mine" and "Beautiful" have catapulted him into fame. "Was sooo fun writing this one!" Bazzi posted in an Instagram story. "My boys snapped. Miss u guys."
 Unlike the undiminishable peppiness that has characterized the K-pop group's sound thus far, including the carefree paean "We Young" and the sparkling "Chewing Gum,"  "We Go Up" — while at its core a positive anthem — is more grounded than its predecessors. This could be because the teen-oriented unit is starting to mature, or as they say, "the sweet bubble gum is chewed up now."
In fact, this is the last single that will include member Mark, who turns 19 this summer. Though he has outgrown NCT Dream, is will continue to participate in NCT 127 and NCT U — the other two dynamic sub-units under SM Entertainment's NCT umbrella.  The latest venture in the NCT ecosystem, tentatively known as "NCT China," is expected to debut in the coming year.