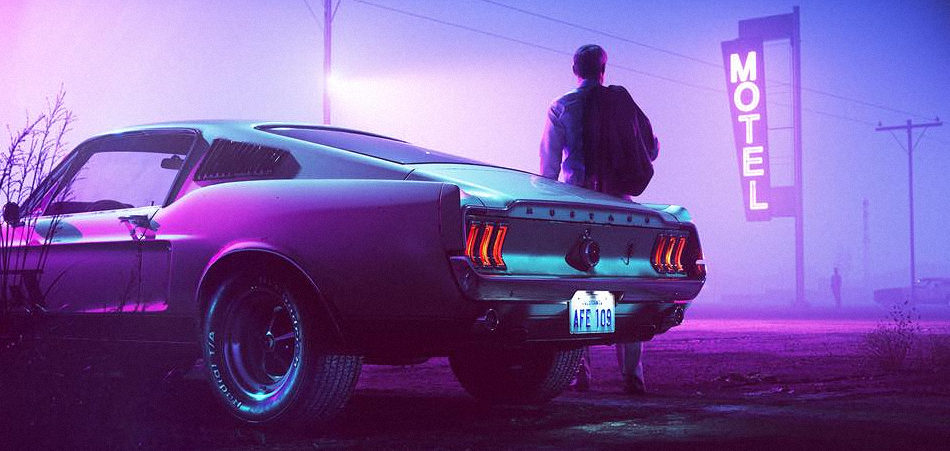 The Midnight is a Los Angeles-based songwriter/producer duo consisting of Tyler Lyle and Tim McEwan. Respectively, they've focused on combining the sounds of Lyle's deep south roots with the skills McEwan gained while in Denmark. While their sound has been marked with a consistent saxophone presence on previous projects, their latest release, "America 2," suggests that the sax might be a sonic addition the duo is leaving in the past for now.  
"America 2," comes less than a month after the release of "Lost Boy," The Midnight's first release since 2017's Nocturnal, and provides a few more pieces to the puzzle for those trying to decipher the direction in which we'll see the duo's sound go next. "America 2" retains the overall jazz-like sound of The Midnight, but allows for a space of clarity for Lyle's vocals without the overwhelming weight of heavy synths featured in some of their older works, proving to be one of their more stripped-down tracks without taking the life out of the song.
Without providing explicit details regarding their upcoming project, The Midnight has hinted at the overall vibe of the album through tweets, saying "Our next album is gonna be nostalgia overload." In the meantime, you can spend a nostalgia filled night with the duo by attending one of their tour dates this fall.
Connect with The Midnight: Facebook | Soundcloud | Twitter