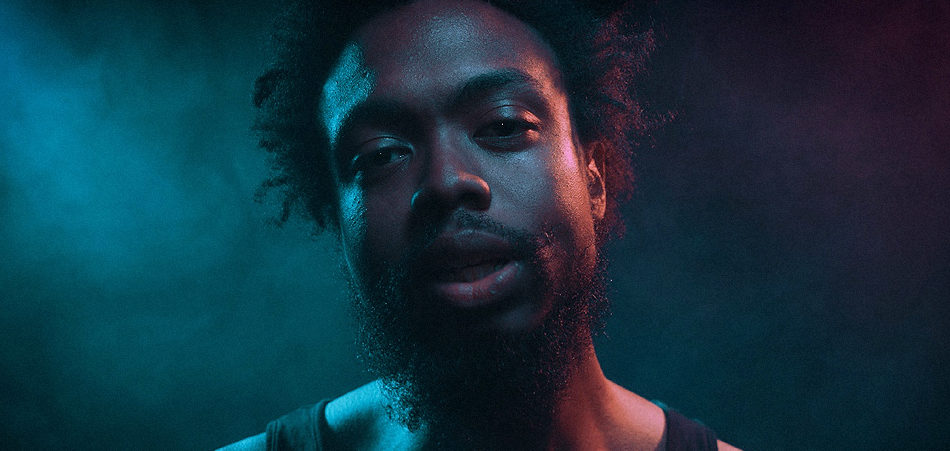 Tolliver is an avant-garde soul singer originally hailing from Chicago's infamous 'wild 100's' Southside neighborhood, who eventually moved out to Los Angeles in order to pursue his passion for songwriting. But like a lot of starry-eyed LA transplants, Tolliver quickly found himself swept up in SoCal's underbelly eventually moonlighting as a porn video editor to support his creative endeavors.
Preparing for the release of his debut EP Rites, Tolliver has recently released the first single off of the upcoming project entitled "I Gotchu", and today we have been blessed with the Sean Webley directed visual for the haunting track. In a comment on the formation of the track & visual, Tolliver reveals:
The video is about living a low life but making it look glamorous. Hence the gold-painted burger king sammich. The set pieces collapse behind me, the charade is up. But then i step into my rightful place, claiming my crown, confetti everywhere. I imagine there are half-naked people just out of frame. The overarching theme is no longer being broke, making great art and claiming whatever prize is at the end of the rainbow. The set fell down many, many times before we got that take - the lights were weighing the shit down. Got hit in the head a bunch, was definitely funny the first few times.
Watch the visual above and be sure to stay peeled for Rites EP when it is released sometime this summer!
Connect with Tolliver: Twitter / Facebook / Soundcloud