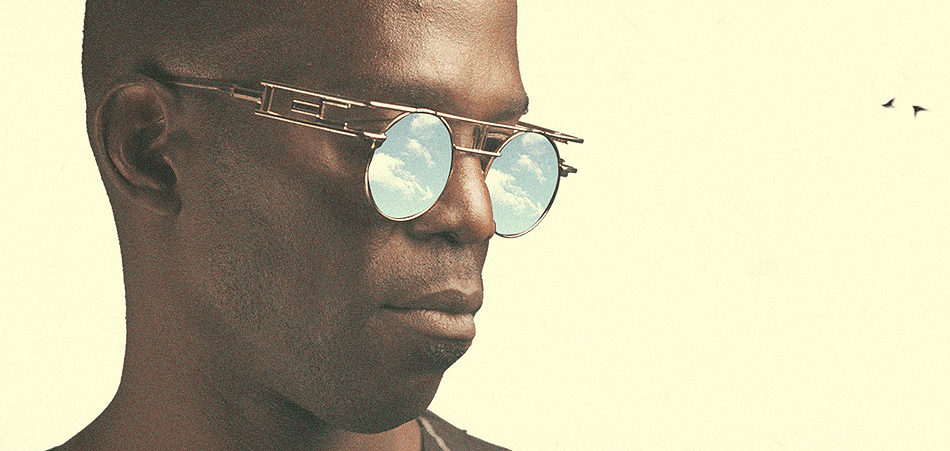 Ladies and gents, July is off to one hell of a start. Not only is it 4th of July on Wednesday (which for some means the upcoming work week is nonexistent) but, EARMILK favorite, Byron Biroli, is back with a new single. Yes, you read that right, Mr. Noir Wave himself is back with a new track entitled, "Secrets" from all the way across the pond.
Feast your ears on the tasty tune below.
On "Secrets" Byron opens up to his partner about his history of drug addiction. If you listened to the song above before reading the rest of the post, that sentence might surprise you. For those of you waiting to read before diving in, the surprise comes from the harsh juxtaposition between sound and subject. Or, in other words, "Secrets" sounds like a warm, springy, sunny day where the world is smiling, and all is well. However, the subject matter is anything but sunshine and puppies. And it's Byron's ability to create this juxtaposition that makes him such an exciting artist.
So why the juxtaposition? Why not make the track sound harsh and fearful, which is likely the feelings Byron had running through him as he was opening up to his partner? Allow me to venture two guesses. The first is that the world (and the weather) is indifferent to our issues. The weather isn't only sunny on good days, it's also bright and warm and beautiful when life sucks, and everything is going wrong. And the second is that while it can be scary to open up, there's nothing more rewarding than opening up to somebody you love. Both of these attributes give "Secrets" a realistic feel; it's like the guy isn't just blowing smoke but has lived the subject of his writing.
Whether the above is right or wrong doesn't matter. What does matter is that Byron has penned a bouncy track that will get your foot tapping while also giving your brain something to chew on, all the while revealing a little bit about himself. Peep the track above and be sure to keep it locked on EARMILK for the latest on Byron Biroli.
Connect with Byron Biroli: SoundCloud | Instagram | Twitter