Having left us with a double track release and word of a new album, Chad Valley is back to deliver. "Impartial" fills your ears with those dreamy Balearic synths, intimate grooves, and of course Hugo Manuel's soaring vocals. A modern male siren, Manuel's voice together with the warm, soothing 80s-inspired melodies can't help but draw you in to Chad Valley.
Now at his third album, Chad Valley has faithfully delivered his signature chilled pop and has been a staple for New York label Cascine. The new album, titled Imaginary Music, sees Manuel returning to his hometown in Oxford, UK, to "unlock the art and secret behind timeless pop music." Let's be honest, Chad Valley was already timeless pop music. The album also comes after a total loss of equipment and gear while on tour. Instead of trying to recreate the album that was lost, Chad Valley started from scratch and created what we'll soon hear. 
Imaginary Music is set for release via Cascine on May 25th, both physically and digitally. My fellow vinyl addicts will be happy to learn of the limited edition sunset color pressing which comes with an exclusive art print—find it to pre-order here. Chad Valley will also be touring with the release of this new album. Check out the dates below.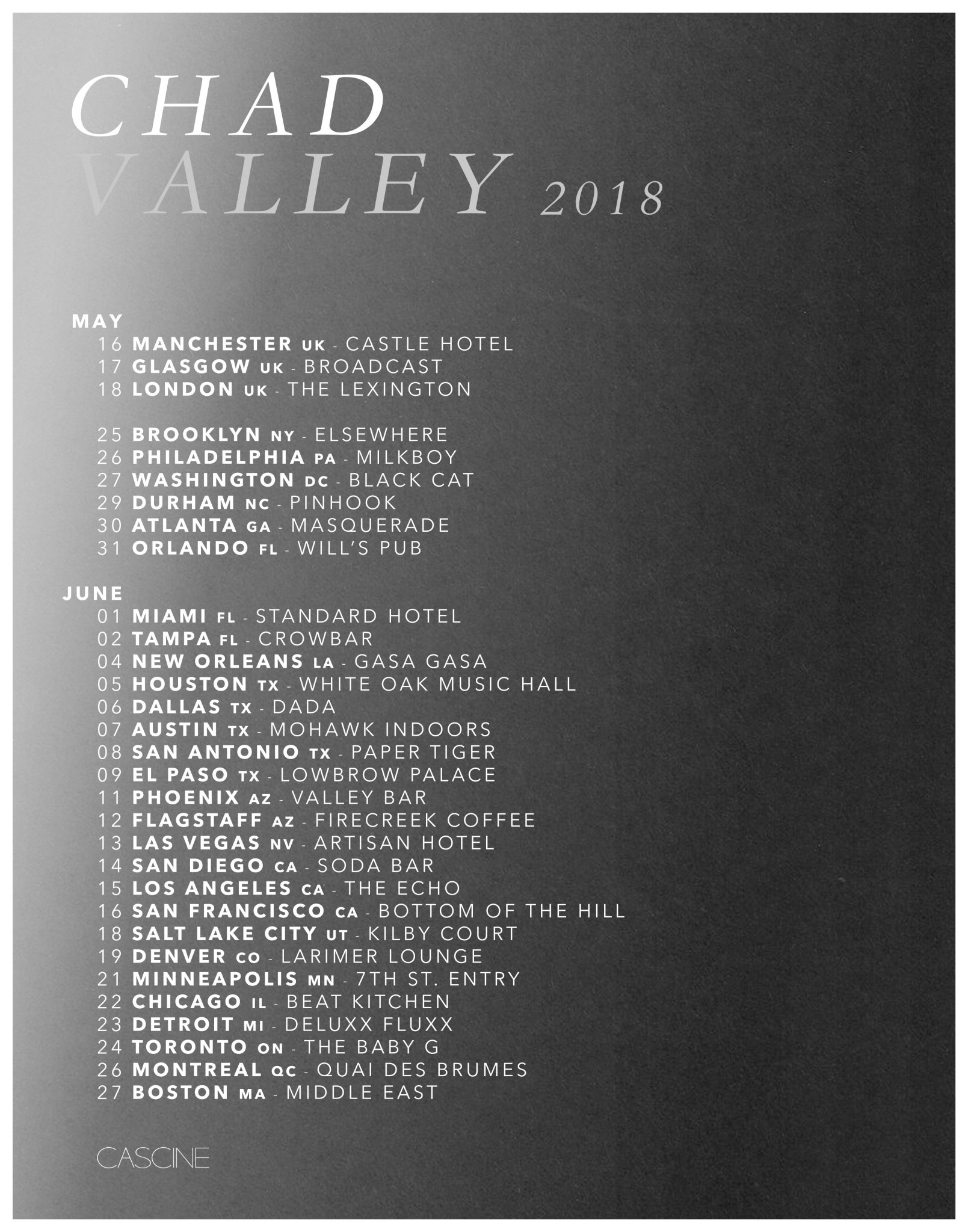 Connect with Chad Valley: SoundCloud | Facebook | Twitter
Connect with Cascine: SoundCloud | Facebook | Twitter