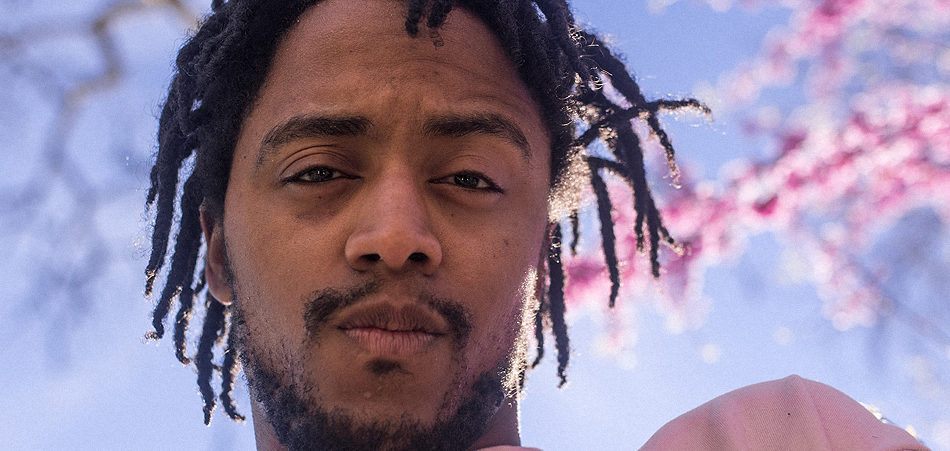 Oh, wow, would you look at that, another dope Chicago rapper? The only thing more impressive than The Windy City's impossibly deep roster of talent is the fact that each artist brings something new and fresh the table. Case and point, Joseph Chilliams.
On the Pivot Gang founder's latest video "Fergie," Chilliams does his best Napoleon Dynamite while showing love to one of his all-time favorites. "It started off as a riff on the ASAP Ferg line 'Short nigga but my dick tall' with me saying 'Skinny nigga but my dick thick' but then the whole 'Ferg' thing transformed into 'Fergie.' It just ended up being about her."
The video itself finds Chilliams dancing on stage with some stellar moves (but, like, really) while rapping the lyrics of his song. It's all very free and fun, which says a lot about the Chi-town rapper. This is a guy who doesn't take himself seriously whatsoever, and frankly, it's great to see. Throughout the flick, he splices in clips from the Napoleon Dynamite film at the perfect moments, making it almost feel like the real thing.
"Fergie" is the first single off of Chilliams debut project Henry Church, which dropped back in August and is co-produced by Chilliams and Midwest duo CHAD. Press play on the funky flick above and be sure to keep it locked right here on EARMILK for all your Hip Hop needs.
Connect with Joseph Chilliams.: SoundCloud | Instagram | Twitter