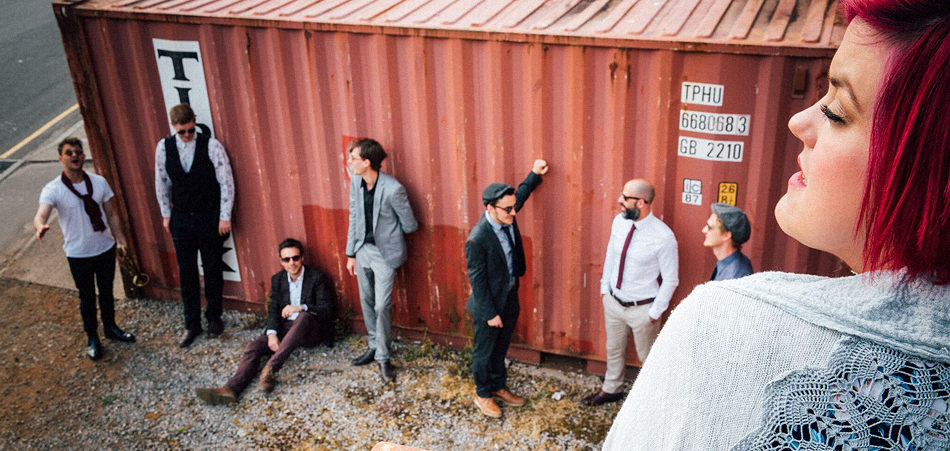 The song may sound familiar but don't be alarmed as we felt the same thing too. You may actually recognize the soulful vibe from Jay Z's insightful "4:44" song.
"Why do I find it so hard to love you? When I know in my heart that I want to? I've been putting you down when you aren't around I'm letting you down every day I've been messing around when you're out of town Why do I keep on running away?..." The love torn lyrics are what kick-started this song titled "Late Nights & Heartbreak" by Hannah Williams & the Affirmations. The song is a pretty remarkable showcase of the bands impeccable musicianship and unique sound. Not to mention, Hannah's commanding vocal performance gives the listener a riveting, yet vintage sounding experience.
Visually Hannah Williams displays a powerful screen presence as she dominates Nick Donnelly's clip for "Late Nights & Heartbreak". This is a story about love, inadequacy, and the search for artistic perfection, and she brings it to life onscreen just as she does in the studio. 
"Late Nights" is only part of the Hannah Williams & The Affirmations story. The other twelve songs on the Late Nights & Heartbreak album share the intensity and authenticity of the one that's become world-famous. The band has retained one of the most visionary producers in the U.K. to help capture its sound – Malcolm Catto( Yussef Kamaal , Mulatu Astatke, Floating Points, Quantic, Dj Shadow and Madlib.) He's done it again here with a classic, horn-spiked funk and soul act. The nine members of the Affirmations are totally committed to soul at its purest; from their arrangements to Hannah Williams's fiery lead vocals to that crisp James Brown-style crack of the snare drum, everything here is perfectly realized, smart, tough, timeless. 
Purchase "Late Nights": Bandcamp | Spotify | Amazon  | iTunes
Connect with  Hannah Williams & the Affirmations: Soundcloud | Facebook | Twitter