"My music is quite hard to place into one genre and is considered 'left' of center, but in my mind it works and feels 'right.'"
Left Is Right, the massive 20-track debut LP of TroyBoi, will be remembered as a defining moment in the modern era of bass music. Hailing from South East London, TroyBoi is an artist existing on a plane all his own – in an impossible sweet spot nestled somewhere between experimental bass, trap, and grime. I was lucky enough to catch the Left Is Right Tour when it hit New Orleans this weekend, and my jaw is still on the floor. The set was 100% TroyBoi originals, careening seamlessly through the kaleidoscope of unique textures that's defined the career of this iconic producer and performer. Drawing heavily from the grittier side of trap favored in the U.K., while maintaining melody and dynamism, TroyBoi's signature is all but untouchable. The second you hear "T, R, O, Y…" you know.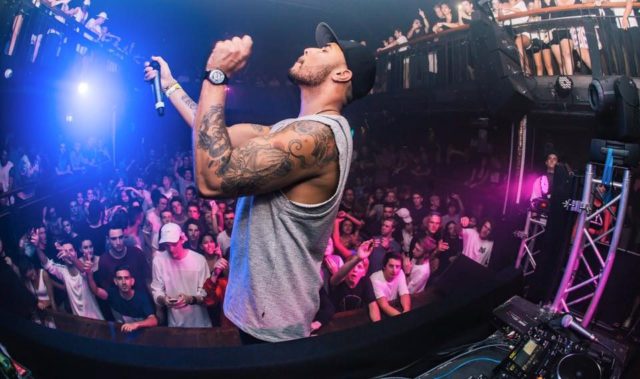 Troyboi's signature infusion of U.K grime tradition with hard-hitting trap makes him a favorite of cerebral bassheads and rowdy headbangers alike. He's carved a niche not easily inhabited by many, but one Vancouver producer just might be up for the task. This week Troy joined forces with another kingpin of the dark bass arena, former Mantra Tour mate Ekali. Buzz surrounding their collaboration "Truth" (penned while touring together) has been massive since Ekali teased it in March, and today our ears have finally been blessed.
While the track wasn't included on Left Is Right, the vibe is a cohesive representation of the richly conceptualized dark beats currently being slanged by these two talents.
TroyBoi's Left Is Right Tour concludes its triumphant run this winter. Don't miss it.

Connect with Troyboi: Facebook | SoundCloud | Spotify | Twitter