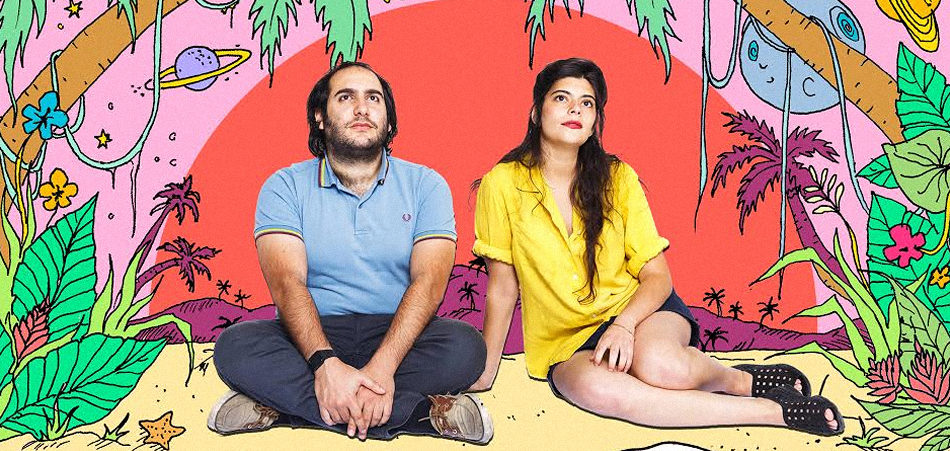 Bubblegum pop beauties Pearl & the Oysters saw the release of their debut self-titled LP just a few weeks ago. At just a quick listen through a few of the record's tracks, it becomes obvious the group possesses a certain charm about them, pushed forth through their fuzzed out recordings, poppy, warm and soft vocal melodies, and their endearing synths, bleeps and occasional surf rock-inspired guitars. Pearl & the Oysters is a specific package that recalls the politeness of French pop music from the 70's, meshed with the lofi, peachy production of the older albums by the  The Beach Boys or The Velvet Underground.
Their sound may bring a sense of nostalgia for listeners (which perhaps sounds best on cassette), but today, the group is drops their very first music video here on EARMILK. The fluffy, dreamy Gainesville outfit has unveiled a bright and happy visual for "Melinda Melinda," a standout cut from the record.
The video shows Noémie Chabrier dancing on a longboard around an empty beach coast, accented by Japanese subtitles, animations and sunshine visuals. The electronic aspects of "Melinda Melinda" bring a dreamy aspect to the visual, further delivered with Juliette Pearl Davis' pretty vocals and what sonically sounds like a distorted, fuzzed out strings section layered beneath the song's structure. Directed by Borst Bros (Noé and Elias Borst), the video feels like a perfect match for the warm, colorful track.
However, my interpretation of the video and song seems only to be semi-correct. The group commented on the track for EARMILK via email and elaborated:
Melinda lives near the sea on an exoplanet not yet identified (but certainly similar to Earth, with landscapes resembling the northern coast of Normandy). Inspired by late-70s ELO (verse), and late-70s Cars (chorus), P&to's single also displays more modern touches, such as the use of an early-80s drum machine and arpeggiator. The overall result sounds like the soundtrack to a 2086 flying car commercial. The video was shot by a Franco-German video production pair known as the Borst brothers, with a 6 dollar budget that the crew dilapidated on energy bars. Longboard dancer (and sole star of the cast) Noémie Chabrier wished to remain anonymous.
Um...
Check out the video for "Melinda Melinda" up above and grab Pearl & the Oysters' self-titled release on cassette or vinyl, via Elestial Sound. Be sure to also check out the band's official landing page on Elestial Sound, complete with sweet .gifs for every track on their debut record.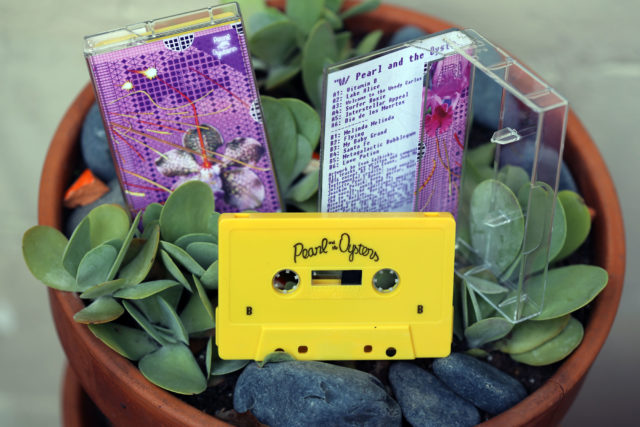 Connect with Pearl & the Oysters: Facebook | Bandcamp | Instagram