If you're a frequent lurker of the Soundcloud realm, chances are Gill Chang's name has popped up in your feed at some point. The electronic producer based in Los Angeles is well versed on the platform, making a name for himself with every unique and eclectic remix or original he's put out. From remixes of artists of artists to Gramatik, Chainsmokers, Ookay and more, Gill Chang has dipped his feet in varying styles including experimental trap to poppier commercial styles. His signature sound seems to most notably stand out in his originals, which is a slick balance of organic and electronic sonic constructions, taking future bass to another dimension. Some of my favourites including "Realize" and "Paprika", showcases Gill Chang's ability to story tell in is sound, painting earnest atmosphere in his sincere curation of synths and melodies. 
Eventually, Gill Chang would take his music to the next level, by putting together his debut EP Unspoken Words, a 5 piece EP that explores a wide array of sounds and sentiment. The EP appropriately commences with the track "Begin", alongside up and coming producer Ampzer. Introducing the EP with cinematic chords and an eerily glitchy style, the two put forward an extremely forward thinking spectacle. What could be the sideshow music to a grungy carnival, "Begin" sets a rugged and darker foundation to Unspoken Words. The track ticks into "Unspoken" with vocalist Aviella, whom he's worked with in the past. The minimalist track scopes punchy and creative drum work over Aviella's somber yet sweet vocals. "Overnight" featuring vocals from Liverpool based Luke Cusato is a soothing and warm work from the two. Luke's classic vocal work suitably fits the quirkiness of Gill's production, adding a layer of sophistication. Additionally, the perky trumpet insert towards the end adds a definite feel good vibe. "Real Life" is a lighthearted record, with dreamy lyrics, quiet tonalities and a youthful sweetness provided by Aviella's vocals. The record ends off on a high note, with "Goodbye" featuring Fixl, a colourful song featuring a cutesy vocaloid and uplifting synth work.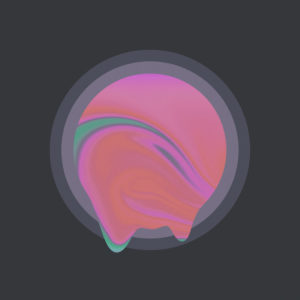 The entirety of Unspoken Words covers an expansive spectrum of sound, depicting Gill Chang's flexible approach that strays him away from being bound to one genre. The EP takes you on a captivating sonic journey, travelling from twisted glitch to the chirpiest of synth work. EARMILK had the opportunity to speak with Gill about the experience of his first EP.

E: For those who don't know about you, who is Gill Chang?
G: I am a Taiwanese producer based in Los Angeles! I started Producing and posting music on SoundCloud about 3 years ago.
E: How did you get inspired to produce music?
G: I have always had a huge passion for music. Growing up, I would be listening to 90s music nonstop. Naturally, it made me curious about music recording/production so I decided to take an intro course on Protools in college which lead me to buy FL Studios.
E: Do you have one specific song that you'll always resonate with, a song that changed the game?
G: If I really had to pick, I think the one song that really made a difference for me was when Skrillex released "With You Friends". It was probably the song that sparked my interest in electronic music.
E: What do you feel is the new and upcoming sound? Which artists do you look up to at the moment?
G: Right now, I'm very excited to see the future bass genre evolve.While future bass has a very mainstream sound at this point, there are still many artists trying to innovate and be different. Some of the artists I have mad respect for now are Hundaes, Droeloe, Louis the Child, and San Holo.
E: Talk to us about the new EP, Words Unspoken, what's the concept behind it and the title?
G: Words Unspoken started off with two main songs, "Real Life" with Aviella and "Overnight" with Luke Cusato. Then some other producers like Ampzer and Fixl got in touch for collabs and my vision for a 5 track EP came to life! For the most part, I have only ever released singles so it is very exciting to approaching releasing music in a different format.
E: There are several collaborations on the EP, can you speak to how you work together with other artists and how you got together?
G: The story varies for each of the collaborators. I have had past releases with Aviella and she is incredibly consistent so I knew I had to have her on again. I reached out to Luke because I have a lot of respect for his Heroic releases. Ampzer has only one release on his page, but it caught my attention right away. I reached out to him and he came back to me with the concept of the intro track "Begin". FIXL reached out to me with the last track "Good Bye" and it fit perfectly as a last track for the EP!
E: Do you have a favourite track off the EP you're most excited about?  
G: I am most excited about "Real Life" mainly because I sat on that track for a while now. Really happy to see it come to a finish and be in the spotlight.
E: Compare putting out singles and putting together a full EP.
G: I have mostly released singles up until now but I definitely see more value in releasing EPs. It's been really awesome to package my tracks together and brand/market them as a whole.
E: What's most important to you when creating music for others? What drives you to do this as a career.
G: The most important thing for me would be that people enjoy my music. It's really rewarding to me to think that half way across the world, some stranger I will probably never meet just discovered one of my songs and it gave them chills listening to it!
Connect with Gill Chang: Soundcloud | Facebook | Twitter
Connect with Ampzer: Facebook | Twitter | Instagram | Soundcloud
Connect with FIXL: Facebook | Instagram | Soundcloud
Connect with Luke Cusato: Facebook | Twitter | Soundcloud 
Connect with Aviella: Soundcloud