Osheaga is one of the largest and most popular music festivals in Canada, maintaining a growing audience of dedicated attendees that came for much more than the music. The popularity is partially based on the diverse booking that Evenko organizes, which brings in a wide range of acoustic, rock, rap, and electronic artists, bringing a large demographic of festival fans every summer to Montreal. The community and experience seen throughout the festival grounds are what makes the festival so unique.
If you're making the trip to Osheaga this summer along with the other 45,000 festival attendees each day, then you'll surely feel overwhelmed at some point with the 7 stages, multiple networks of paths, food trucks, and festival conditions outdoors. EARMILK has got you prepared for all three days with a break down of the schedule, artists to see, after parties going on, and some helpful advice. 
Friday, August 4th 
Electronic fans and former Osheaga attendees can agree that the Friday certainly sticks out from the whole event. Justice on the main stage is a rare sight to behold, while Zeds Dead, Snails, Griz, Mija, and Matoma will keep the "Scène de L'Île" fresh with bangers from past 5 pm. Other notable highlights include Glass Animals early on at the main stage, MGMT during the sunset from 7:30 to 8:30 pm, and Russ's headlining at Scène Vert set before Choir!Choir!Choir! 

Daily tip: Familiarize yourself with the new location
The location of Osheaga in 2017 is off of Parc Jean-Drapeau because of Montreal's 375th anniversary as a city. The council had decided to majorly renovate the former location, so Osheaga is moved to Ile Notre Dame, which also holds the casino. 
You can find a link to a PDF map of the new location with all entrance points to the city and from the metro stop, directing the crowd across the bridge to enter the new festival grounds. 
Afterparties: 
Ryan Playground, Harrison, and Grandbuda playing a DJ Set will all take place on the first night at Le Belmont. The smaller venue is well known for throwing after festival parties throughout the summer since the intimate space and low stage provide frequent contact with the artist and fans. 
Zeds Dead & GG Margee will be performing at Metropolis, arguably a top venue in Montreal, especially for bass music. The large ceiling and quality sound system are an excellent combination, the venue on itself is worth experiencing for an older theater atmosphere. 
Tory Lanez will also be playing an after-party set with Mija at New City Gas, one of Montreal's largest venues, which is located closer to the river, convenient for anyone staying near the Orange subway line. 
[soundcloud url="https://api.soundcloud.com/tracks/327290186" params="color=ff5500&auto_play=false&hide_related=false&show_comments=true&show_user=true&show_reposts=false" width="100%" height="166" iframe="true" /]
Saturday, August 5th 
The second day of Osheaga sees a wide range of musical acts across all seven stages, with the "Scène de L'île" needing special attention for electronic fans. Nicholas Jaar will perform the closing set on the stage, introduced by Harrison, CRi, and Fritz Kalkbrenner throughout the day. Headliners include Muse, Major Lazer, Solange, Cage The Elephant, and Broken Social Scene on the main stages. The green stage also appeals to rap fans, with lil uzi vert and Yung Lean taking the stage before Majid Jordan.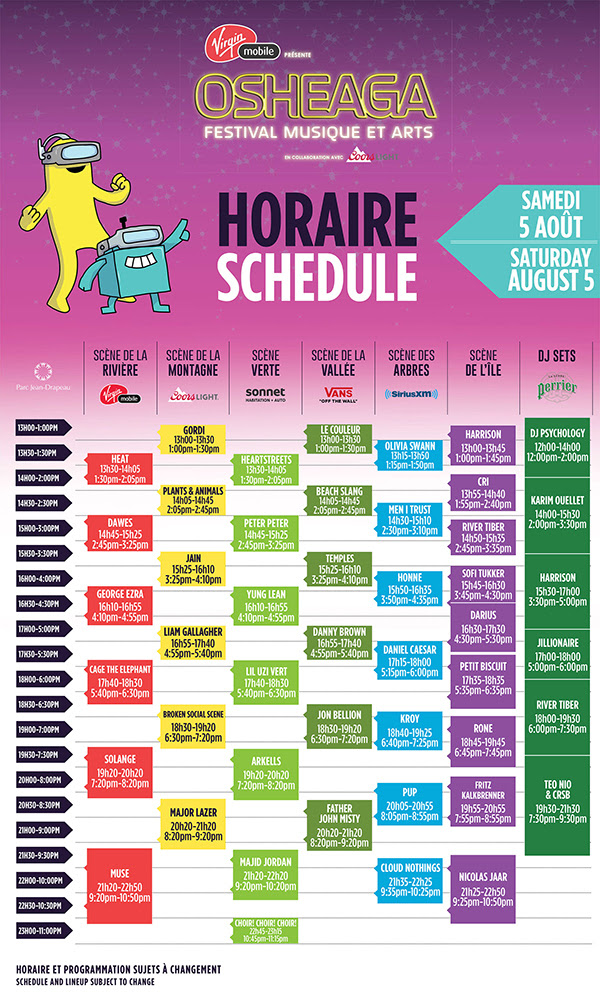 Daily tip: Wear ear plugs if you can
 If you see your favourite band members wearing ear plugs as well, you can be sure that they have the right idea in mind. Festivals can be different if you are on the move between stages, by the live art, or cracking a cold one, ear plugs may not seem necessary. If you intend to rage out for even over 6 hours collectively over all three days, then even a generic brand of ear plugs can help save your hearing significantly in the long-term.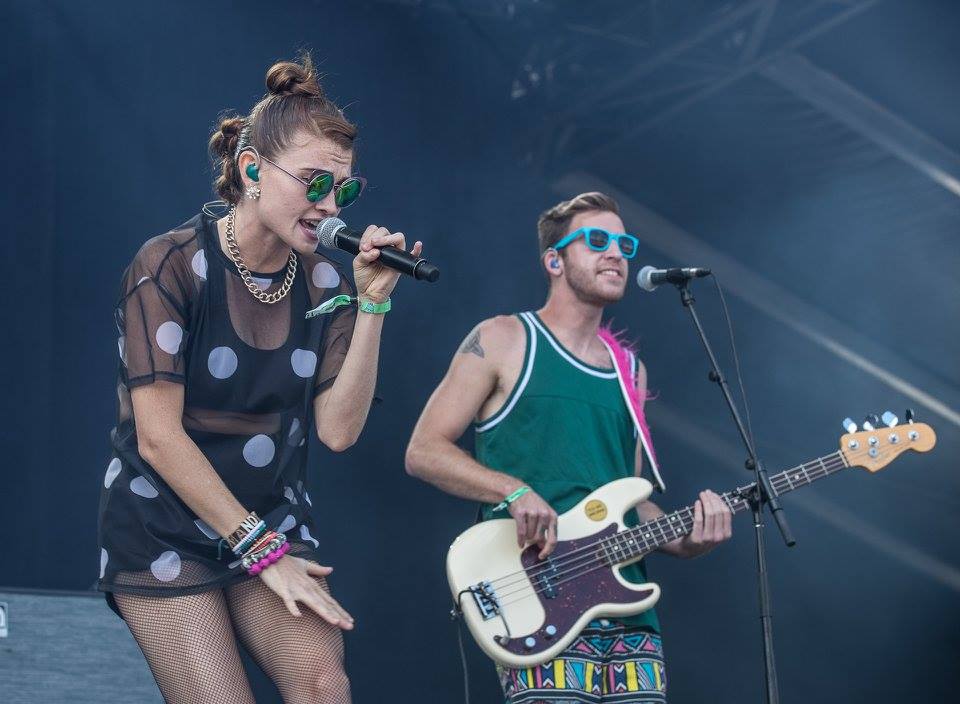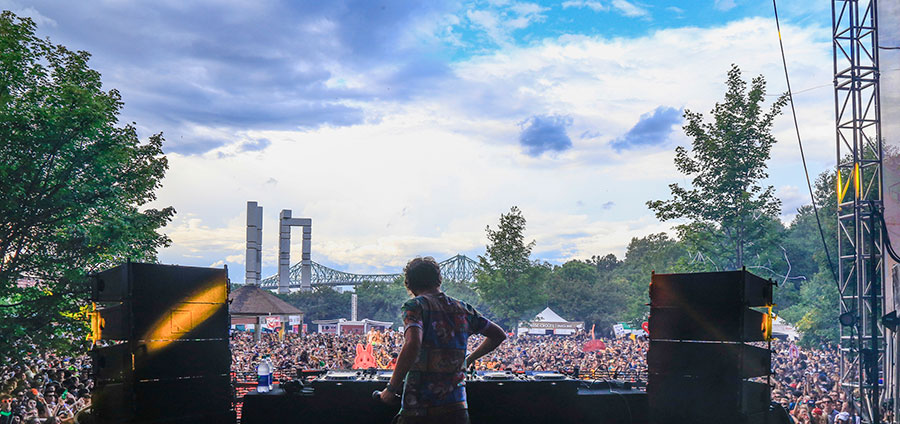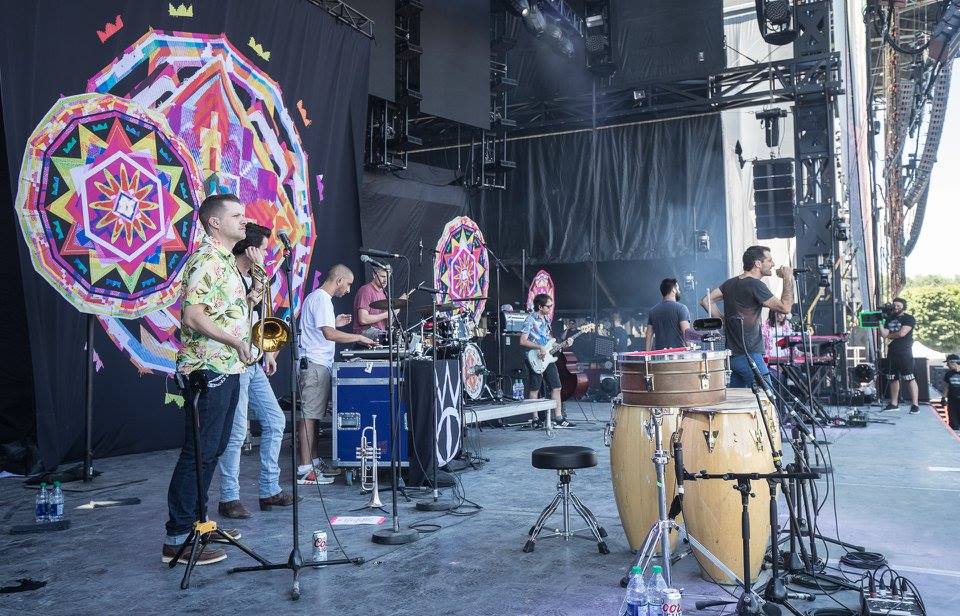 After parties: 
One of the biggest parties after Osheaga is taking place at New City Gas, when Diplo will take to the decks to perform a solo set that is bound to keep everyone jumping tell 3 am at the least. The founder of Mad Decent and one half of Major Lazer is gaurenteed to put on an awesome performance. 
CRi and Darius are playing the one major after party on Saturday night happening at the moderately sized venue Newspeak. CRi is a local artist that has been building his profile, so he should attract a local crowd to the club.
Cherry Glazerr and the She-Devils are playing another after party at Le Belmont found at Saint Laurent and Mont Royal. The two bands will definitely provide a consistent boost to your energy.
[soundcloud url="https://api.soundcloud.com/tracks/310405496" params="color=ff5500&auto_play=false&hide_related=false&show_comments=true&show_user=true&show_reposts=false" width="100%" height="166" iframe="true" /] 
Sunday, August 6th
The final day of Osheaga this year is one of the strongest combinations of artists that people from different musical tastes would want to see. The Weeknd's performance following his recent release of Starboy, which received international success. If you prefer the more acoustic sound, then there is a lot of live bands playing such as The Districts, Phantogram, Local Natives, Vance Joy, Little Dragon, Tegan and Sara, among others.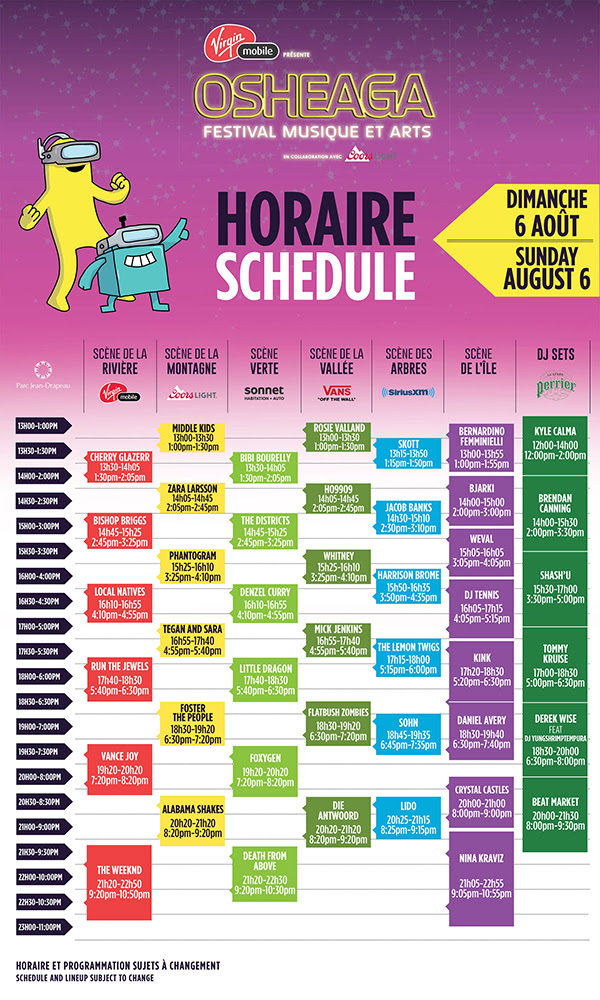 Daily Tip: Prepare for any weather conditions
Osheaga is located every year outside of Montreal on the smaller islands just to the south west. During the summer, the islands do get harsh rain occasionally so it is best to come prepared checking the weather before you make the communte to the city or festival each day. In the best case that there is no rain, it's still important to come ready for hot weather, since they can't hose you down forever in the crowd.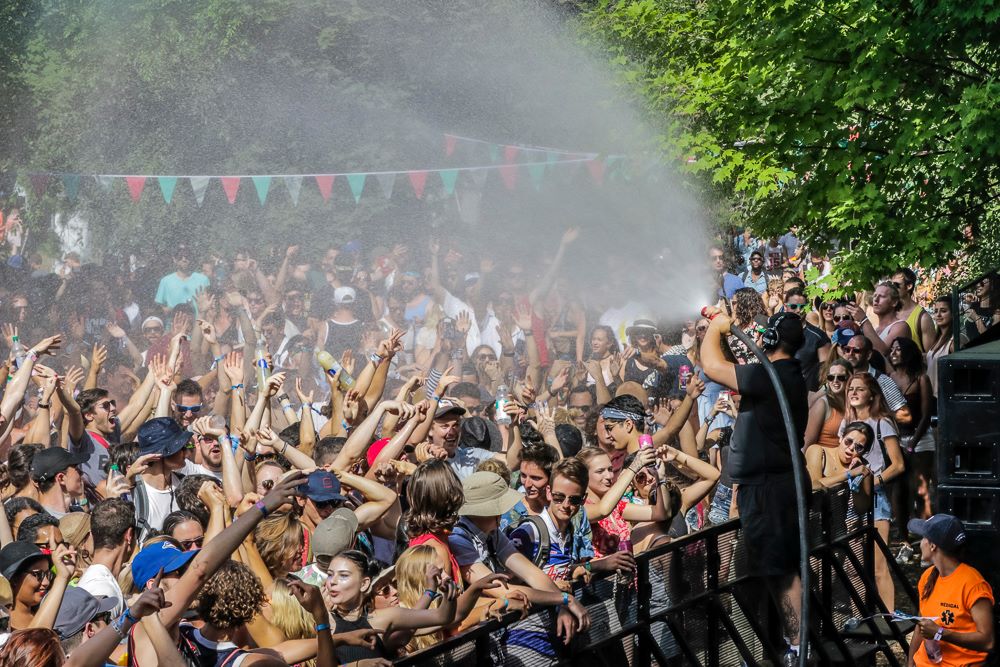 It's not just the water you need to think about having an effect on your mood, the sun plays a critical role in keeping your energy levels up. Everyone loves the sunny days outside, but make sure you stay hydrated with water throughout the day, finding fountains nearby the stages you mainly visit.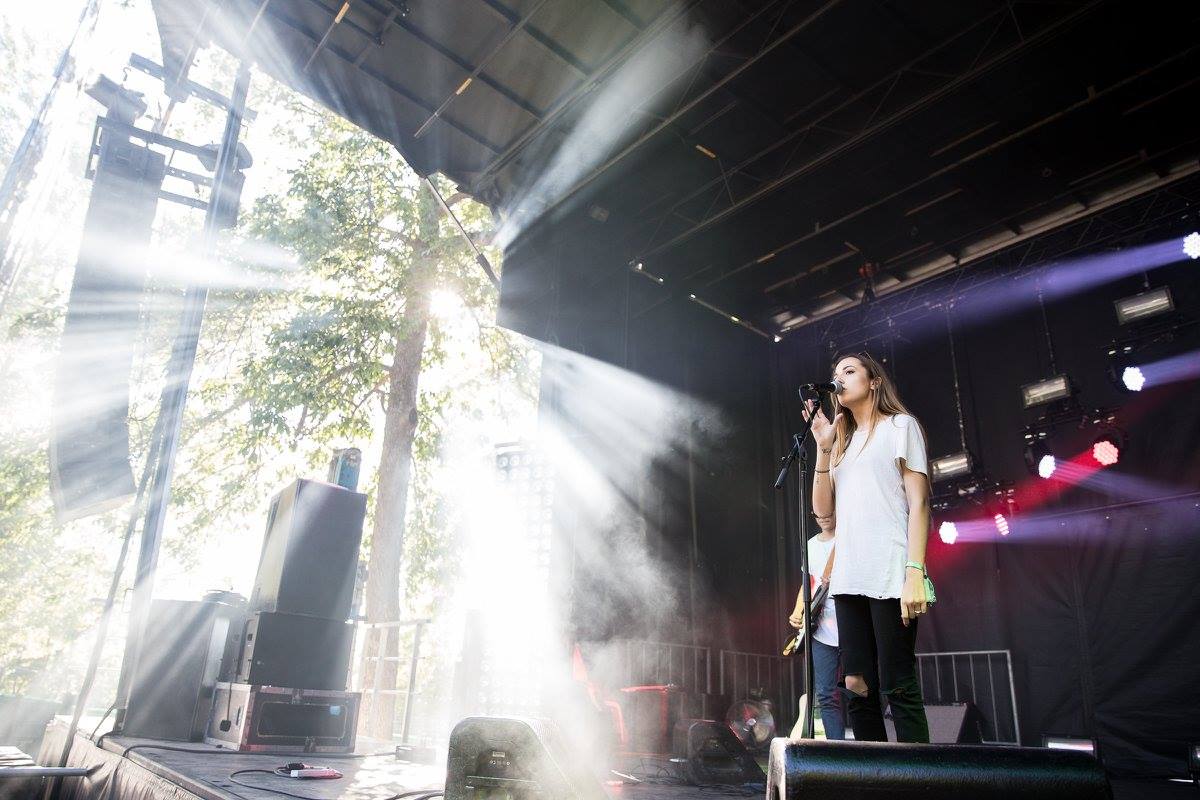 After-parties: 
The last after party if you're still looking to keep going on the third night after Osheaga, then you can make your way to Newspeak for Weval's set. The two members that compose Weval are both from Holland, so you can expect a softer techno set from these specialists. 
Additionally, KiNK is playing an after party set at StereoBar, a genuine taste of an excellent sound system intended for those who want to keep dancing until 3 am. DJ Tennis accompanies him for a night of excellent house music. 
[soundcloud url="https://api.soundcloud.com/tracks/178736831" params="color=ff5500&auto_play=false&hide_related=false&show_comments=true&show_user=true&show_reposts=false" width="100%" height="166" iframe="true" /]
Osheaga's Lineup 
If you need another reminder of the entire lineup, have a peek below for who you are most excited to see live. The best part about a festival is the enormous amount of talent you have yet or want to hear again perform live. Knowing songs by the artists you like and exploring the lineup for new names is hands down the best thing you can do before Osheaga to be prepared for what is to come over these three packed days.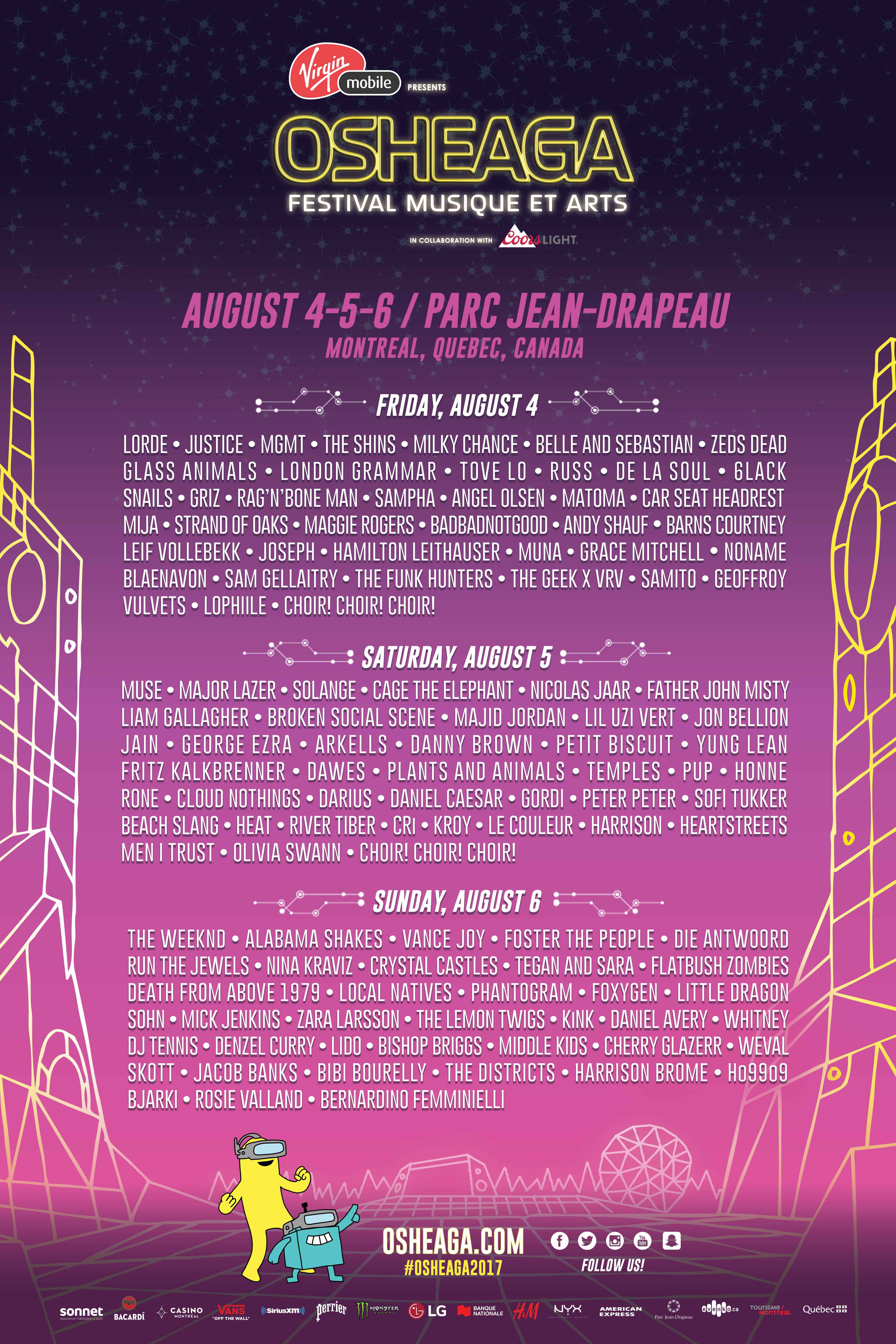 Connect with Osheaga: Website | Facebook | Twitter | Youtube | Instagram