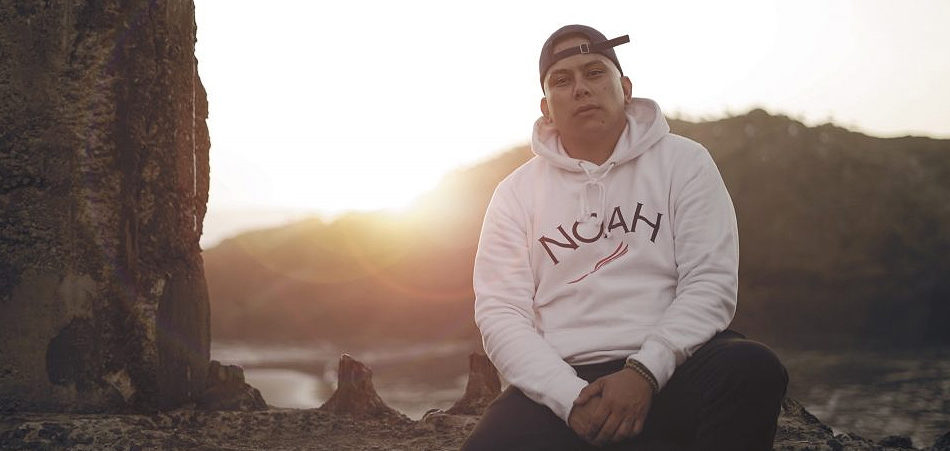 [soundcloud url="https://api.soundcloud.com/tracks/329101192" params="color=ff5500&auto_play=false&hide_related=false&show_comments=true&show_user=true&show_reposts=false" width="100%" height="166" iframe="true" /]
This is come up music. A bright and celebratory track made to invoke that feeling of reaching a place once thought of as unfathomable. Flexing at its finest, "F$UP" is Noah O's manifest to impending success, and rightfully so as the rapper has been working harder this year than ever before, releasing song after song and growing his collaborative efforts.  He asks, "Imagine getting some money after never having an abundance of it. What would you do?" The pretentious answer (i.e. donating to charity, getting rid of debt) may win you brownie points with judges at a Miss America Pageant,  but this isn't that. When you get down to it, going from broke to having a large sum in your bank account eventually concludes in celebration, big or small, in one way or the other.  As a rapper once said about money - when you die, you can't take it with you. 
In the first verse, Noah cleverly gets outside himself with ostentation unlike you've heard from the emcee before. A man has to dream, right? He raps: 
I tell em, woah now, I was broke but, I get dough now. You sound just like they do - got my own style. Old whip, actin juicy, sippin D'Usse. Flat Screen in the back seat, playing 2K. Wifey? Mayne she feisty. She a pisces. Dough was coming slow, but now it's lightspeed. Use to be a worker, but I kept my mind on boss moves. Shorty was a dancer, but she paid her way through law school. Level up, level up. All we do is level up. 
Noah is slated to drop a couple of more projects in the second half of 2017. 
Connect with Noah O: Twitter | Instagram | Soundcloud