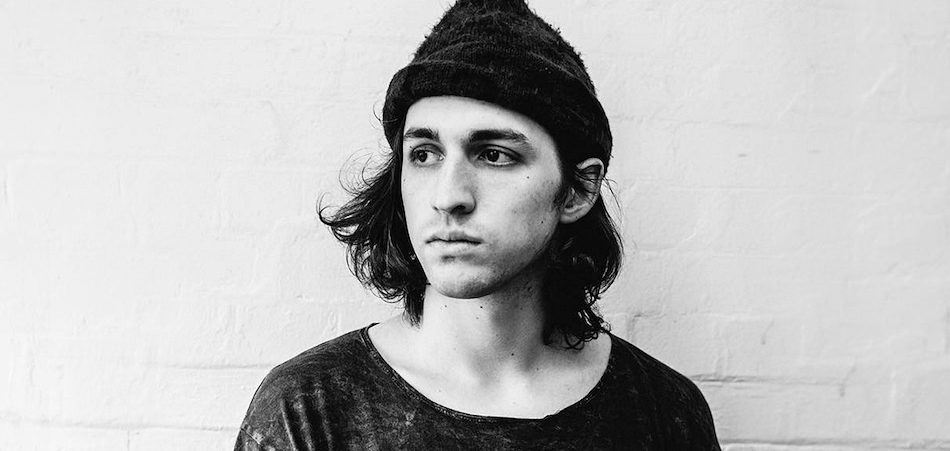 Coachella is traditionally regarded as the pace-setting event to kick off festival season – it's a taste of what's to come. However last night as the sun dramatically set over Indio, one piece of artistry came to an explosive close. I'm speaking of a collaborative masterwork known as Shelter, the co-headlined live tour starring two of electronic music's most radiant young talents. For the rabid legions of Porter Robinson and Madeon fans, the joint passion project has been a euphoric 8-month journey, coming to emotional culmination last night on the Coachella main stage. The life cycle of Shelter has been exhilarating to behold, from co-produced single, to Crunchyroll-backed animation project, to smash international tour. I recently had the immense honor of speaking with Porter Robinson, and took the opportunity to dig deeper into the tale of Shelter, and the surprising origin story of Porter & Madeon.
"Me and Madeon met on a music production forum when he was 12 and I was 14," remarked Porter. "He was living in France, I was in the U.S. Neither of us had even a whimper of a music career obviously, and we were kind of rivals. We were both the young kids who were making music on that forum, and so we competed with each other." It was from these humble beginnings the two precocious spirits began what would eventually become one of the most iconic friendships the genre has seen. "We had a real mutual respect for each other, and sent music back and forth, but we competed too. And we still do!"
After several years of separately building the foundations of success in the industry, they reconnected. "Years later, we both became successful independently of one another – he blew up off of his pop culture Launchpad video, and then I had success on Beatport and with Skrillex and touring. Suddenly we realized, oh my god, we knew each other so long ago and we were friends. And now we both kind of have these music careers." In 2017, both artists are at the helm of their own EDM empires, and the Shelter Live Tour was a brilliant opportunity to honor both their musical prowess and the depth of their partnership. "This show is a celebration of all that. I see that as a celebration of the 10 years that we've known each other, the way that we've been rivals and collaborators and allies, and the whole unlikeliness of the story," Porter explained.
The road to creating a tour of Shelter's magnitude is never easy one, even for these two luminaries. "Preparing the Shelter Live Tour is probably the hardest thing I think I've ever done," admitted Porter. "You wouldn't expect that, right? Writing Shelter was extremely hard too. We're both really analytical, and so we amplify that trait in each other. Every decision gets really scrutinized." Shelter showcases the best of both artists' bodies of work, including all new mashups and earnest moments during which the two friends trade off singing one another's lyrics. But the perfection was hard-fought. Per Porter, "it's just a really effortful process for him and I to work together on. It's hard. And we're best friends. But it's very difficult because we're so similar, and we both have that same kind of analytical piece that makes us exert a lot of effort on minor things." 
But these two make it look effortless, and their finished product is a soul-stirring labor of love. Porter and Madeon evoke with their masterful storytelling a cinematic moment that is at once vast and personal. Even doubled over my laptop in bed with Shelter on Coachella Live Stream transported me to another place entirely – but not Indio, California. "The stories themselves are pretty fantastical, aren't they? It's about robot girls and it's about the apocalypse, and things that aren't really a factor in our lives."
But with our real lives feeling more like fiction by the moment, the necessity for escape is greater than ever. "I think that the thing that allows people to relate to stories like Worlds and Shelter is everyone's existing experience with fiction, and the fact that most people grew up with "Harry Potter" or "Pokémon"; I think that everyone has some fictional universe that's really dear to them. [My work] is a love letter to the whole genre of fiction and imagination in general, and I think that's why people are able to relate to it."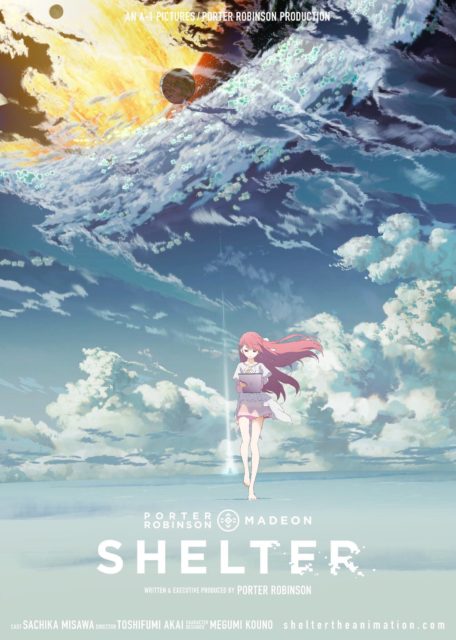 Connect with Porter Robinson: Facebook | SoundCloud | Twitter