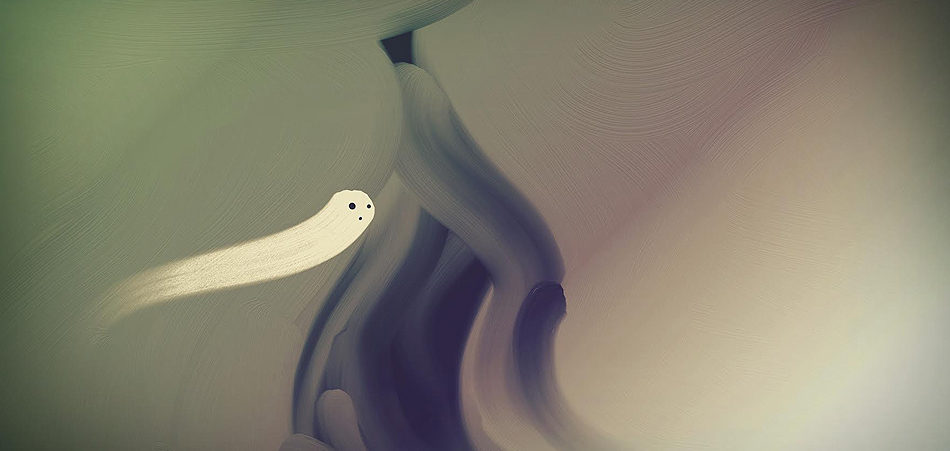 The Feast of St. Valentine is nigh, and whether or not you have a sweetie to canoodle this year, who doesn't love to emo out to some beautiful, vocally-driven indie? Today's feels are brought to you exclusively by Least of Creatures, the brand new electronic project from Seattle producer and composer Andrew Aker.  The debut track "Candlelight," out today on Heroic Recordings, is a lush, cinematic ode ripe for elation or introspection. EARMILK recently had the chance to sit down with Least of Creatures to take a peak into his journey.  
[soundcloud url="https://api.soundcloud.com/tracks/307714528" params="auto_play=false&hide_related=false&show_comments=true&show_user=true&show_reposts=false&visual=true" width="100%" height="450" iframe="true" /]
EARMILK (EM): Thank you so much for taking the time to speak with me! I was immediately drawn to Least of Creatures and "Candlelight" because of the delicate, emotional nature of the work. What inspires you to make evocative music?
LEAST OF CREATURES (LOC): Attempting to find a balance between pensive and joyful music!
EM: In a former life you made heavy dubstep as ½ of the duo Meta Music - beautiful in its own right, but a far cry from the feels delivered by Least of Creatures. Why the transition? What do you think it takes to be a versatile artist?
LOC: To me versatility has always been a choice. Do you like one thing or do you like many things? I have a tendency to like too many things. It can be both a blessing or detriment depending on where and how you distribute the interests. The transition from Meta to LOC was as easy as shifting gears in a car. It's all the same vehicle to me but now I'm operating at different speeds and on a slightly different road.
EM: You are a composer by craft. Tell us a little about the progression of your career up to this point. What made you fall in love with music? What have been your most pivotal moments?
LOC: Music has played a tremendous role in my life and because of that it's accompanied nearly every experience I've had. I can hardly recall a memory that doesn't have some kind of soundtrack. I have always been mystified and humbled by musicians so it was of no surprise when I followed in suite.
EM: Which artists do you consider your mentors? Who and what sounds have been most influential to your work?
LOC: Atticus Ross, T Bone Burnett, Basil Poledouris, Trent Reznor, Sufjan Stevens, Thom Yorke, Elliot Smith and so many others that this list could be nearly endless.
EM: What are your upcoming projects or future plans for Least of Creatures? I've read you have a forthcoming EP with Feed Me on his label Soto Voce Records in the works – is there any information you can divulge there?
LOC: Right now it's all about content creation. I did some remixes for Low Roar earlier this year and now I'm doing another for Vaults which is turning out to be a lot of fun to work on. I've also got loads of originals I'll be releasing over the course of 2017. Three or four songs on Sotto Voce by fourth quarter and roughly (maybe more) the same with Heroic Recordings. In addition to music I'm trying to grow a stronger brand identity with my paintings and get some of these music videos I'm working on finished as well.
EM: One of my favorite things about Least of Creatures is that you also create all of the original artwork yourself. How long have you dabbled in visual art? How could you compare the two creative processes?
LOC: I've been a graphic designer and painter since I was fifteen. Getting involved in the art communities (namely Deviantart) and spending all my time on IRC was crucial. It helped network my career, introduced me to some of my oldest friends and even put me shoulder to shoulder with a lot of the people making a similar jump from graphics to audio. The mediums aren't comparable per say, but what they elicit in the creator is very similar. Putting time and energy into something that demands your patience and thoughtfulness will always leave you with a lingering feeling of satisfaction and pride regardless of what medium you created it in.
Connect with Least of Creatures: Facebook | SoundCloud | Twitter