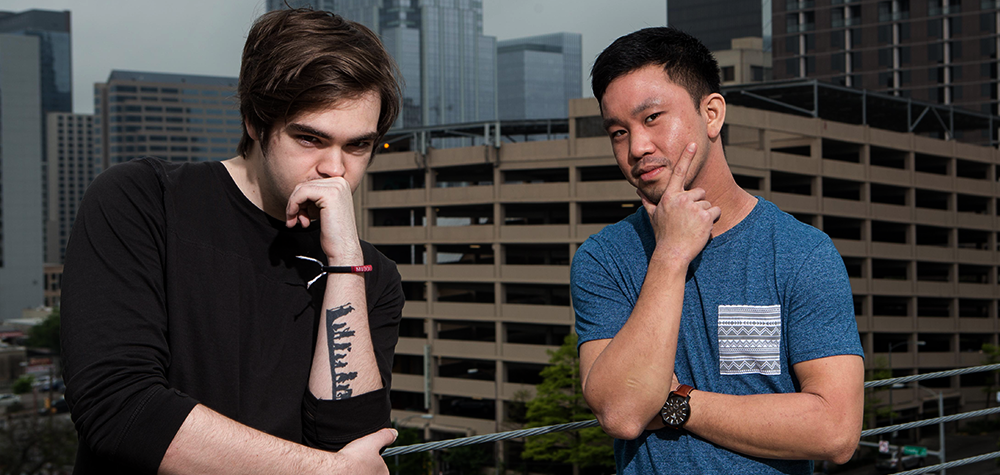 We've covered several releases of Austin-based Far & Few over the past year. From what we've heard in the last few months, it's safe to say the production duo have pure talent. The duo have mastered a robust sound that engages both hard-hitting drops alongside electrifying melodies. The talents of Far & Few are not limited to one sound, as they've expanded their musical horizons from face melting dubstep to bouncy future bass.
LOA is a new name in my radar and I am pleasantly surprised with what I've discovered in their sound. The producer's last release "haruki" was a clanky sensation of trap beats and crisp sounds. After digging through LOA's Soundcloud profile, it's evident they have a knack for innovative sound design and stirring an emotional whirlwind in a listener's experience.
In their latest collaboration "Yerba", both LOA and Far & Few construct an explosive sound. Almost mimicking some sort of mechanical monster dialogue, "Yerba" utilizes trashy synths and plucky bass lines to create a curious yet enticing atmosphere. The carefully curated percussion also add to the vivacious energy of the track, putting a strong emphasis on its dramatic tones. "Yerba" is a grand exploration of sounds, allowing listeners to experience a kinetic and menacing world.
Connect with Far & Few: Soundcloud | Facebook | Twitter
Connect with LOA: Soundcloud | Facebook