San Diego's Jason Ross was primed to be a breakout star before he even had his first hit track. He was the first to be signed to iconic dance label Anjunabeats in nearly two years with the release of his first track on the label back in 2014, and with his latest release "Me Tonight" has officially reached a career milestone with the track hitting #1 on Beatport's Trance Top 100. 
There are definitely lots of challenges involved in putting together a compilation like this. I think one of the biggest challenges was sorting through so many tracks from so many talented artists and narrowing it down to just 17. From there, the goal is to tell a story, while keeping a steady progression and maintaining harmonic mixing, throughout the 2 hour mix. I found this to be one of the biggest (yet exciting) challenges, and I'm really stoked with how it turned out.
Now Ross has accomplished another assignment from his Anjunabeats family, one that is another sign of the importance of the sureness of his own personal success to his team, mixing the Anjunabeats Worldwide complation. This is the sixth go-round for the summertime compilation release, and as usual Anjunabeats Worldwide 06 features the label's greatest rising and established stars. With appearances from Andrew Bayer & Arty, Kyau & Albert, Maor Levi, new artist Tuskana and Ross himself, Worldwide 06 seeks to fill a summertime sound need for fans as well as making a true brand statement for the label. 
I really wanted this compilation to represent my sound, so having that in mind while selecting tracks was important. My music is on the harder hitting side of trance and progressive, and I wanted this compilation to embody that, while still staying true to what Anjunabeats represents. Not only are there a good amount of my own productions, but many of the other tracks featured are from artists that I support on tour, so it was really a very natural fit.
Along with getting fans hyped for releases coming out of Anjunabeats and its artists in the second half or 2016,
Worldwide
fulfills another need in its live experience through its tour that launches this week in Montreal. For further information on
Worldwide 06
and its subsequent tour, head to the Anjunabeats
website.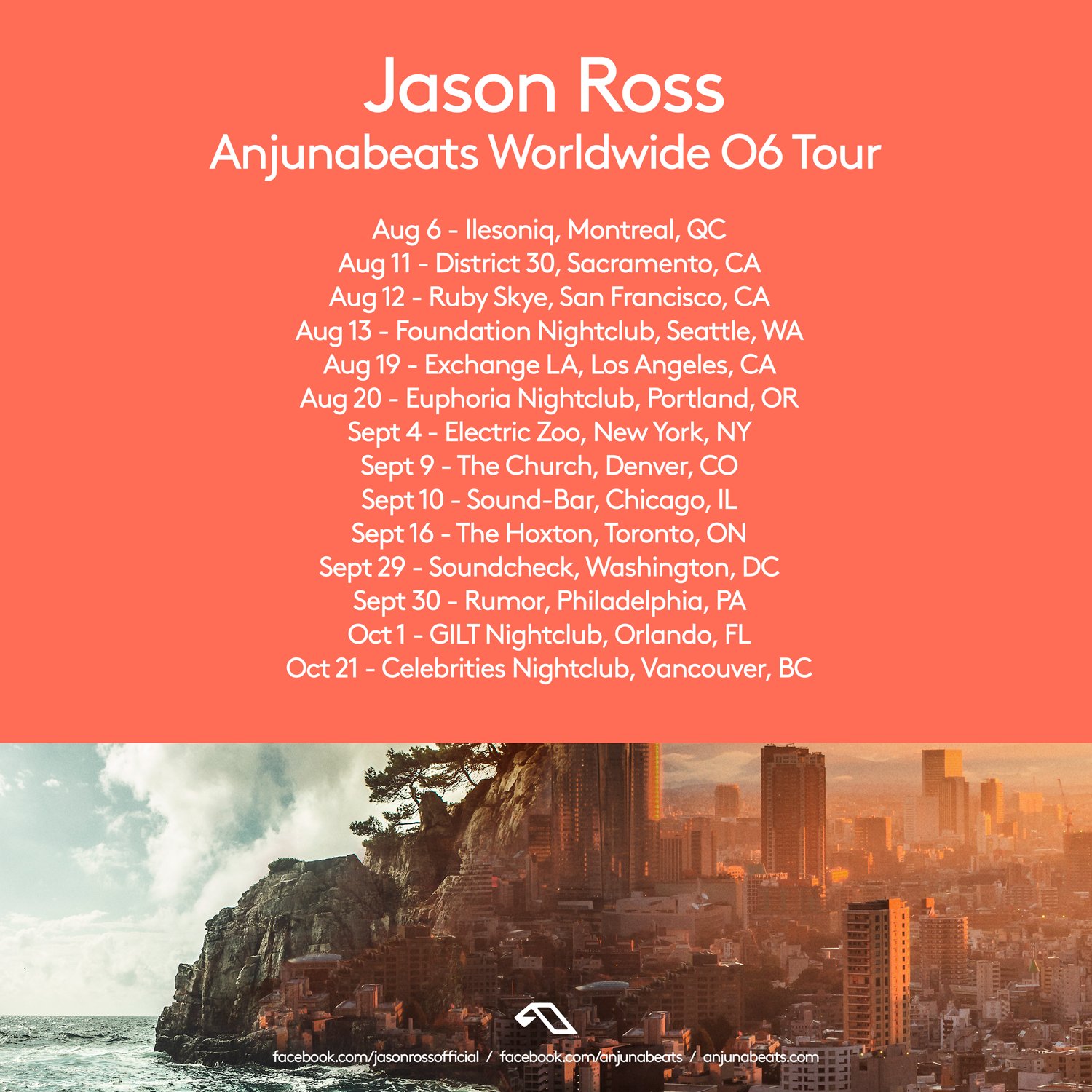 Connect with Jason Ross: Soundcloud | Facebook | Twitter