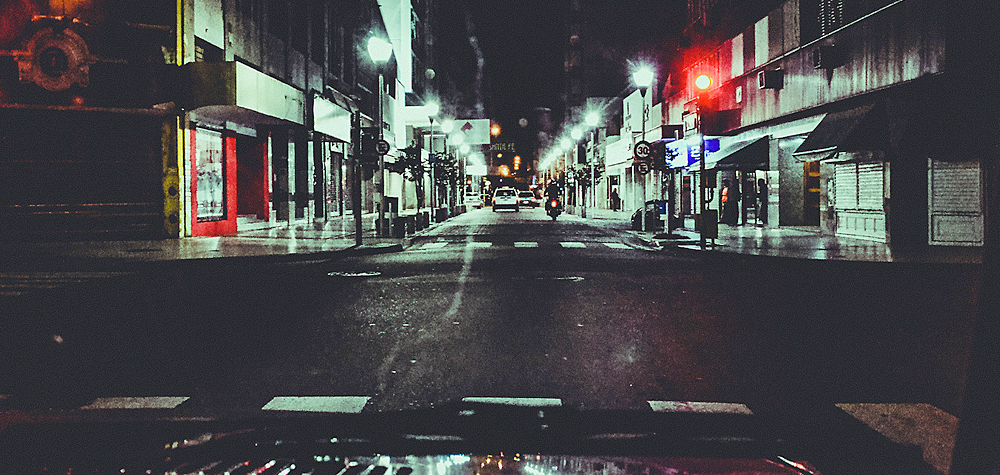 After recently travelling to foreign countries, I discovered something great in the power of sharing music. First and foremost, the medium sells itself as a solid ice breaker with strangers, unveiling commonalities that power through any language barrier. I shared some tunes with new friends at my hostel in Taipei, many who have never explored the electronic realm before. They then asked me who some of my favourite artists were at the time, I mentioned JOYRYDE among others. I was then asked "What is JOYRYDE's style of music?". I thought about this and ended up perplexed at my lack of answer. Then realized, maybe an indefinable sound isn't so much a bad thing. 
In all of life's beautiful serendipities, I dragged my new friends to a NGHTMRE show in Taipei that night, and Tyler dropped "The Box". As I watched my new friends and the entire crowd vibe to the track, I remembered that music truly speaks louder than any words (and as a music writer, this is somewhat ironic to admit).
When I arrived back home, I was more than stoked to come across a new work from the upcoming producer. Following JOYRYDE's latest releases is like following your favourite TV shows, there's always set anticipation and you never know what to expect. But with every bangin' release so far, come high expectations. And I'm happy to say, the heist music aficionado has delivered yet again in his fresh track "Maximum King". 
Commencing the track with a sample from cult classic Death Race 2000, JOYRYDE sets the tone for an adrenaline rush. With a taunting trumpet loop, the build up is intensified and listeners are already expecting a whirlwind of a ride. JOYRYDE balances it out with a coating of bass pumps to bring you back to the music. Layer in the violin screech to add a touch of horror and you've got the perfect recipe to an action blockbuster in sonic form. Wailing and electrfiying synths dance throughout the track's filthy bass-lines. Complete with deep melodies and menacing sirens, listeners are left wondering if they should be grooving or jumping into their automobiles in preps for their own real life Grand Theft Auto. "Maximum King" is a prime example of what sort of music stands out these days. What's significant about JOYRYDE's work, is that there is a dialogue between the curated sounds in his music, which translate into an epic narrative. When synthetic sounds and tactfully chosen samples formulate an active image in the mind, that's when it's clear that electronic music is more innovative than ever. 
Connect with JOYRYDE: Facebook | Soundcloud | Twitter