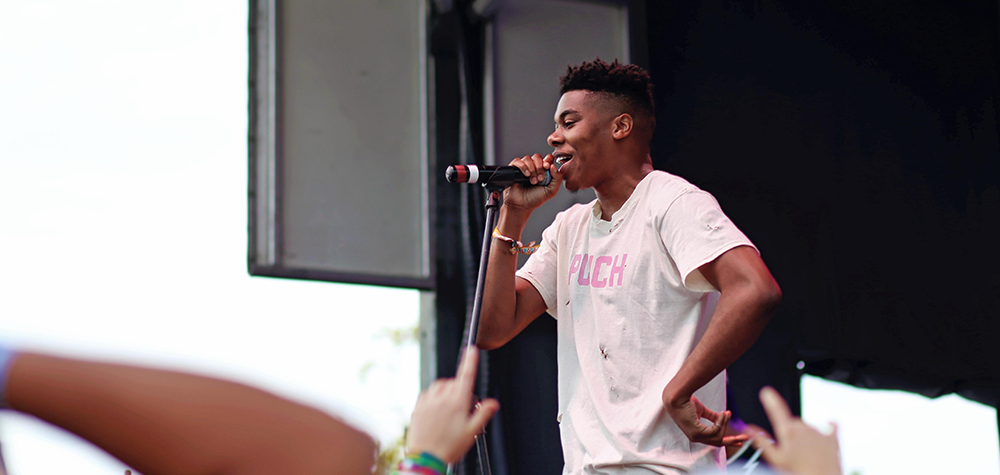 The Seattle Squad return dropping dime, after dime....after dime. The gruesome twosome team up again to deliver a calm, cool & collected EP that captivates both their sounds equally. Today Dave B & Sángo bless us with the follow up project to Punch Drunk'- or what I assume is the repercussions of being Punch Drunk titled, Tomorrow.
People always ask, "does it really rain that much up there?" Being an Oregon alumni and a Seattle visiter - yes, YES it does. The two have captured a a infinite amount of bone chilling feels with this project but have managed to stay light hearted with Dave B's harmonies and Sango's uplifting soundscapes. A couple cuts on the project had been previously released giving us a tiny taste of Tomorrow: the cinematic, Estelle influenced & horny happy "Help Me Find a Way", Brazilian influenced production and hard hitting rhymes on "Parallel" and the rain chime trippy-go-lucky feel of "Got It From". 
"Zonin" sets the tone for the EP - beginning with waves crashing, the certified seagull sound, and slow chords - which makes me feel like I'm on the beach on a foggy day but not beach day where you expected it to be warm. You fully knew this was going to be a cooler day - so you came prepared. That's the feeling of this intro track; you're suiting up for what's to come next. "Drugs 'n Such" has a more disco-electro-kaytra-dance feel that these Soulection artists have coined so well. It seems fitting that the first certified future bounce track is titled as so. "Do Not Disturb"features another team player Key Nyata from Seattle's independent label, Goodrich & Gold. The hook dabbles in Lauryn Hill's classic, "Everything is Everything", so you know it's the real deal. "Gone" gets a little more dirty R&B vibey where Dave B sheds light on his talents as a vocalist. "Nothin" dances between a beautiful blend of hard hitting bars and soothing vocals over Sángo's static synth full body production. "Cold Weather" - Dave B proclaimed as his favorite track off of Tomorrow. If I could chose one track that reminds me most of a "sequal track" from Punch Drunk, this would be it. His cadence, flow and hook keep up with the production the entire time.  "Cold Weather" gives a summer feel to a fall day. "Whatever Happens" comes through with eerie underwater synths - Dave B tells a story preaching what's meant to be will be. The sound is left in the hands of fate -it's so raw and fluid - nothing seems forced in this song: the production, cadence, flow and lyrical content of Dave B combined with Sángo flows so naturally on this cut. So by the 11th track you've probably noticed a theme. WATER SAMPLES EVERYWHERE. I used to have a playlist in college called "Underwater Beats" which were mainly J Dilla influenced tracks - but then Sángo came in and fucked up my whole curation. Now I have to replace every song with his dripping wet soundscapes. "Right Here" comes in hot as my favorite track - it harnesses an old school feel within the production but also and OG flow demonstrated by Dave B. And he's right - I want to play this song all night long. Finishing up the project is "I Don't Care What Ya'll Think" and probably the most eclectic of the tracks on the album. Using vocal samples, Brazilian percussion, rolling snares and wavy synths - Sángo laid down a perfect soundscape for Dave B to preach his mission to be himself regardless of what anyone thinks.
Go buy this album on iTunes, mainly because it's fucking worth it but also because you aren't a thief. 
Connect with Dave B: Soundcloud | Twitter | Instagram | Facebook
Connect with Sángo: Soundcloud | Twitter | Instagram | Facebook