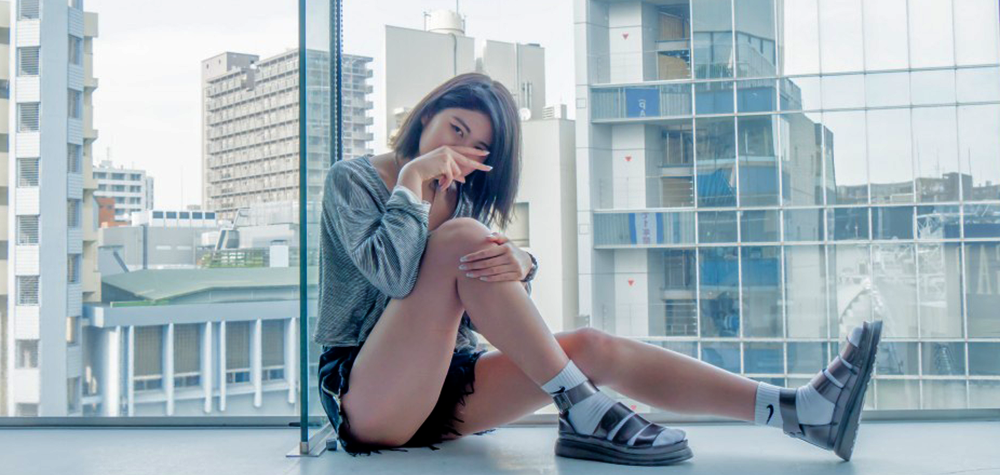 It goes without saying that happy child yung producer Manila Killa is forging his own well-defined path these days, with singles like "All That's Left" and "Youth" ingraining themselves into the heads of all who have heard.
This week, Moving Castle has dropped some remixes of "Youth" and Japanese producer Qrion's remix completely revamps the cool-sounding, dance-tinged original into a lush, beautifully crafted track. Settling for a soft pallet of sounds, the remix opens with intensely crisp and pleasantly detuned bell chimes, a gentle solo that quickly surrounds itself with sounds of vocal oohs and chops before Satica's velvety voice enters. As far as vocalists go, Satica has one of the most gorgeously textured voices, one that is both soft and clear, lucid but expressive.
What is most unique about Qrion is that she makes her music emotional in the most downtempo, almost subtle of ways. With her "Youth" remix, she wastes no time in carefully building up emotion piece by piece, making the original chorus slightly more nostalgic by using a different variation of transparent chords, until everything finally escalates into a kaleidoscope of sounds around the 3:05 mark, with a dance beat backing up lightly tapping synth accompaniment and a rework of the vocals. The track ends similar to the way it started, with the return of a detuned bell solo until low vocal chops take over.
It goes without saying that Qrion's remix of "Youth" delicately captures emotions that the original track may have breezed over. Fader once compared Qrion to making music that's like beats to "soundtrack acorns falling and sprouting" and as far as this remix goes, I have to agree. There's something inherently pretty about Qrion's music and it somehow captures moments of stillness, or what we perceive as stillness, effortlessly and with grace.
Connect with Qrion: SoundCloud | Facebook | Twitter