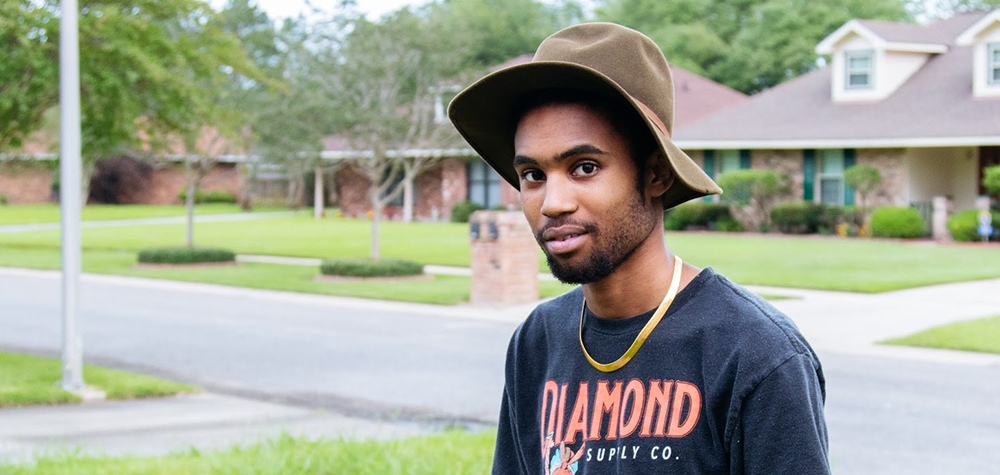 Many, if not all, eyes are on Baton Rouge, LA, since the horrendous murder of Alton Sterling and the many protests against police brutality that have taken place since. In these dark days, Baton Rouge has a bright spot in QUADRY and his new mixtape, America , Me.
Some may not be familiar with QUADRY, but the young spitter has been making waves with the release of his first mixtape Dopè in 2014 and singles like "Monday" produced by Mr. Carmack. One notable characteristic of Quadry's music that will surely draw you in is his storytelling ability, which definitely shines through on America , Me.
The 11-track mixtape features production by London-based producer Tev'n, Ricci Riera, Chuck Strangers, NOIS, and QUADRY. America , Me is a soul infused, jazz tinged, southern at heart, introspective body of work that shares how QUADRY views his place in America and vice versa. From start to finish, listeners are hit with QUADRY's lyrical prowess and the lush sounds created by the well-selected listing of producers.
It's hard to select standouts as the entire project is outstanding, but "Che Guevara",  "Weatherman Rock",  "My Demise", and "Rashid's Law [Act III]" are definitely the favorites. I am going to call it early, and say that QUADRY's America , Me will be one of 2016's top mixtapes. If you don't believe me, hit play and let the music speak for itself.