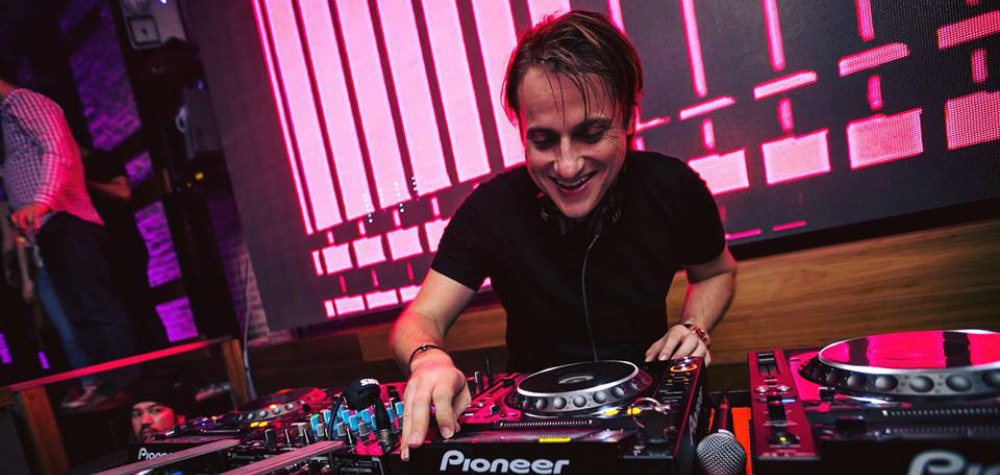 Long time EARMILK readers should recognize the name EDX. The guy is one of the best (and most prolific) producers in the house music scene, having crafted some of the most delectable house, deep house, and bass house tracks over the last few years. Now, having recently launched his own imprint, Enormous Tunes, EDX returns this summer with the insanely catchy two-track EP, Touch Her, Feel Her.  
The titular track from the EP definitely has the more bouncy, radio friendly sound, and any EDX fan should instantly recognize the punchy baseline and syncopated snares. Definitely a track to be enjoyed in the summer sun, but could also fit nicely into a bass house club set.
Following up the title track is B-side track "Goombah," and it's definitely the meatier of the two tracks. The track contains all the familiar EDX stylistic flares, but now adds bongos and numerous builds throughout the track to give it more of a "banger" feel.  
Overall, both tracks are stellar additions to the EDX catalog, and bode well for the future of his new label. So check out the tracks above for links to grab copies for yourself, and check the links below to get more of your EDX fix.
Connect with EDX:  Soundcloud  |  Facebook  |  Twitter