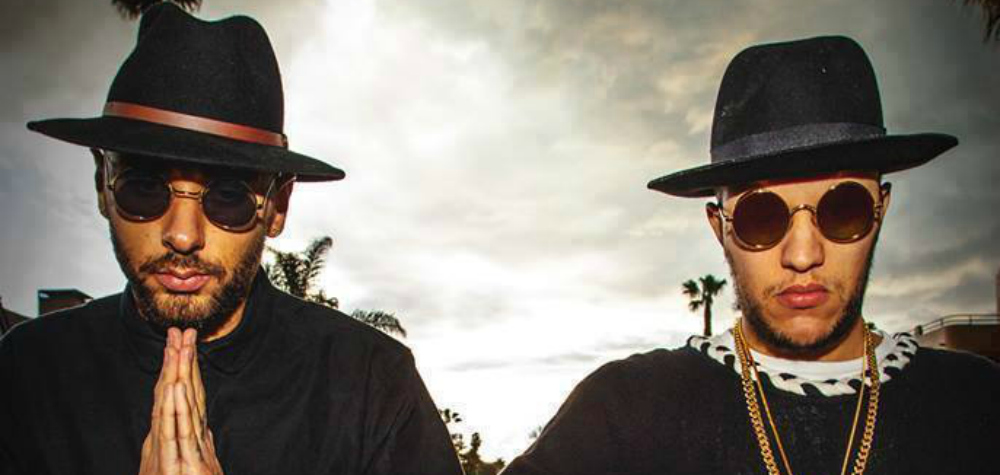 France's Amine Edge & DANCE are constantly on a quest for ways to bring house music into the forefront of the dance music industry. With releases on their influential and tastemaking label CUFF, they've expanded the world of house and how it looks both into present and past in the way hip hop, one of the movement's original influences, inspires new music. As they call "ghetto house," finds the perfect medium between old school, jackin' house and current hip hop. And today, they're taking their personal journey as a duo to the next level with the announcement of a new project that does something new in furthering the release format. 
It's funny how polarized the dance music industry is on album releases. You have a culture built around single releases, artists looking to legitimize album releases and of course the multi-annual label compilation game. But their latest project due out in August is a departure from all of that, and is something that even looks to album releases of the blog haus days: free full-length album releases full of mixes, mash ups and entirely a free download. And the forward thinking of this Past Before Future project is there too, aligning with the many labels that have popped up in 2015 and 2016 promoting the search for new artists and talent and sharing with fans via exclusive free downloads.
Past Before Future is due out in August, and Amine Edge & DANCE have given us a taste of what to expect with the project's first single. A ghetto house rework featuring another icon in the sound's history, DJ Sneak, on the catchy "Real Girls Fall Fake Girls Talk". 
Upcoming Tour Dates
| | | | |
| --- | --- | --- | --- |
| 7/29 | El Paso | US | 301 |
| 7/30 | Dallas | US | Bungalow |
| 7/31 | LA | US | HARD |
| 8/2 | Portland | US | Euphoria |
| 8/4 | Orlando | US | Tier |
| 8/5 | NYC | US | Flash |
| 5/6 | Salmo River | CA | Shambhala |
Connect with Amine Edge & DANCE: SoundCloud | Facebook