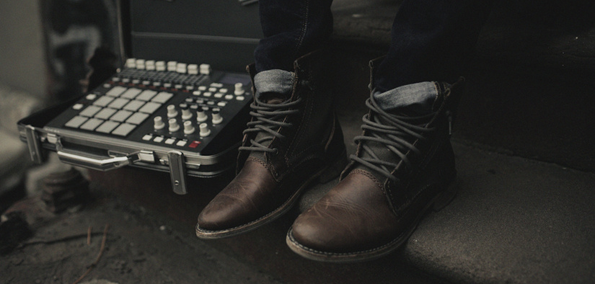 [soundcloud url="https://api.soundcloud.com/tracks/272312277" params="color=ff5500&auto_play=false&hide_related=false&show_comments=true&show_user=true&show_reposts=false" width="100%" height="166" iframe="true" /]
"War & Peace" is a musical expression in its purest form. Beyond its appealing aural composition, reading further into its SoundCloud description, we find a sobering introduction to the song:
Paris. San Bernadino. Brussels. Orlando. Turkey.
Connecting the dots (and the lyrics), it's clear where Hex Cougar and Jarrell Perry stand in recognizing human rights in society around the world.
I don't wanna fight over who wants it more
I don't wanna fight over is it my fault, is it your fault
I don't wanna fight over peace please
I don't wanna fight over war
LA's Hex Cougar is an artist whose set out to prove his production talent with originals like his debut "TURN UP 2014," remixes of artists like Sia's "Cheap Thrills," and covers of Gesaffelstein's "Hellifornia." He's given his own spin to each, incorporating a style that's somewhere in between future, trap and bass music. "War & Peace" is his first "official" original release, and he teamed up with the passionate Jarrell Perry on lyrics on vocals. Together, they've set out to make music the voice of the people.
Connect with Hex Cougar: SoundCloud | Facebook
Connect with Jarrell Perry: SoundCloud | Facebook