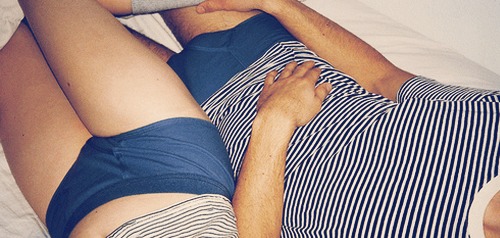 [soundcloud url="https://api.soundcloud.com/tracks/260923835" params="auto_play=false&hide_related=false&show_comments=true&show_user=true&show_reposts=false&visual=true" width="100%" height="450" iframe="true" /]
Sally Shapiro is done with music. The dyad from Sweden, made up of Johan Agebjörn and an unnamed singer that goes merely by Sally Shapiro, are bringing their musical journey as a group to an end. Their final single "If You Ever Wanna Change Your Mind" will officially be released May 12th. The two parting ways is sad for fans of Sally Shapiro, but the group tried to reassure their loyal fans that change was for the best.
They released a statement saying:
"Our musical tastes don't overlap that much anymore. Johan is more into 90s-style electronica these days, and Sally is into non-electronic pop. In three years, we've only managed to record these two songs as Sally Shapiro, so with this single we have decided to call our musical project a day, and we would like to thank everyone who followed us on this journey."
Their honesty in commendable and it appears the journey for both members of the group is merely beginning, but on two separate paths.
Connect with Sally Shapiro: Facebook | Twitter | Soundcloud