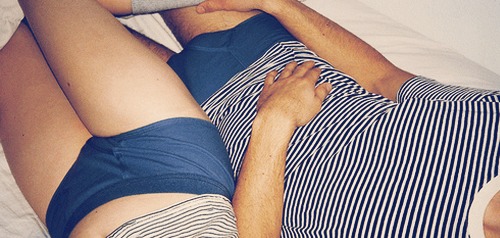 [soundcloud url="https://api.soundcloud.com/tracks/251415751" params="color=ff5500&auto_play=false&hide_related=false&show_comments=true&show_user=true&show_reposts=false" width="100%" height="166" iframe="true" /]
When the sun starts lingering and people slowly emerge from dwelling indoors, the best thing anyone wants is music that makes them smile. Kjdz is an upcoming artist based in Guelph, Canada who has just released a stunning new single for that purpose exactly. The vocalist and guitarist has caught the right wave of summer energy before it officially starts and he wants you to join in. So let go of your typical likes and listen to this brief, but beautiful musical piece.   
The busy vocal samples bring you right into "Normal Behaviour" instantaneously with a good atmosphere. Kjdz' lyrics mark a comedic interaction between a boy and girl in some light hearted flirting during a party. The slight slips of Canadian lingo makes the track especially cheeky. There is a raw attitude from the singer that makes one want to hear more, so hopefully the musician will have more to deliver soon.        
Connect with Kjdz: Soundcloud