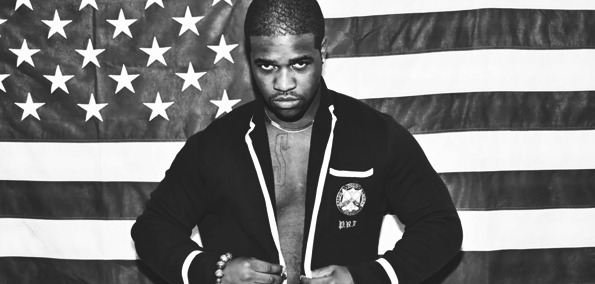 Even though A$AP Ferg released his debut and only studio album, Trap Lord, just  three years ago, it feels like a lifetime has passed since fans were excitedly jumping around to "Shabba" and "Work (remix)." Outside of the occasional single release—most notably "New Level"— and freestyles, the A$AP Mob representative has not been heard from for a consistent amount of time. Thankfully, his next major project is due out on April 22, 2016 and he is in the midst of rolling Always Strive and Prosper out, which means more tunes for fans. 
"Flem," Ferg's latest single, is a departure from his usual high energy, moshing style. It features fellow New York artist Kirk Knight, famous for his work in Pro Era, on production. He delivers a mellow, minimal beat that sacrifices some of booming percussion to allow the synthesizers and melody to breath. Thanks to Knight's work, Ferg has a lot of space to  go off on his excitingly loud, brash flow. "Flem's" head nodding vibe benefits mightily to the juxtaposition between Ferg's vocals and the production. It is a match made in heaven.
Even if every line was not his best ever, Ferg made something that was wholly unique and an amazing addition to his catalog. If "Flem," although it will not be on the album, is a sign of things to come from him, Always Strive and Prosper will have been worth the wait. However, another Knight and Ferg collaboration needs to happen regardless. 
Connect with Ferg: Facebook | Twitter | Website
Connect with Kirk Knight: Facebook | Twitter | Soundcloud