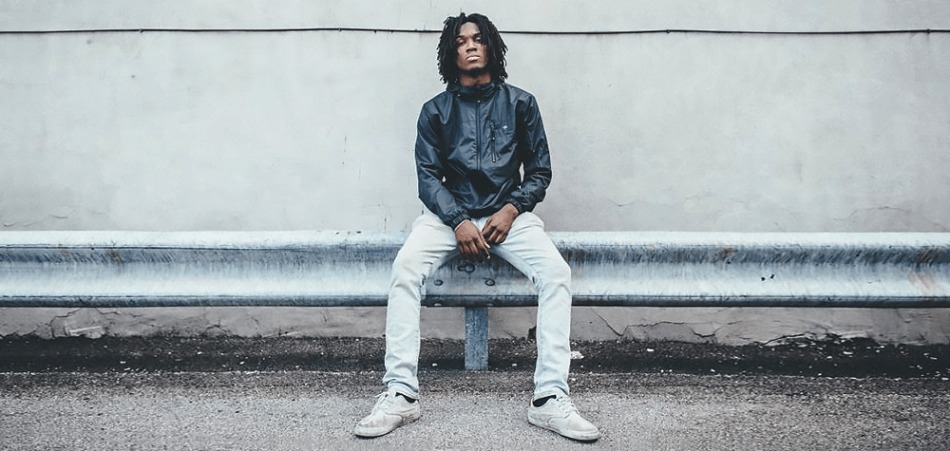 Chicago is gearing up for a hot summer, as some of its big name rappers prepare to unleash their highly anticipated projects. Saba has been on a lot radars since his ComfortZone project dropped last year, and the Pivot Gang member continues to excite with a myriad of features, an instrumental EP (SpareChange!), and a national tour with Toronto upstart, Jazz Cartier. His hard work and prolific musical output has fans clamoring for even more new tunes, including the forthcoming ComfortZone followup. 
Saba's latest release captures his ambitious spirit and his giddy excitement for what comes next. Although "World In My Hands" is rooted in his confidence in his abilities and contains more than enough braggadocio, the track comes off as more of a relieved victory lap than an attempt to mock those lagging behind. It contains some beautifully light, almost heavenly production thanks to the three headed monster that is Saba, Dae Dae (for CHAD), and Phoelix.  There are some angelic choir moments thrown in throughout, which help lift the beat up. Perhaps it is these added voices that give off the impression that "World In My Hands" is more than an individual's love of self.
Furthermore, Smino and LEGIT lend their vocals to the mix. This Midwest All-Star triumvirate lyrically glide through "World In My Hands."  Clearly Saba is the anchor on the song, and he bursts out right from the beginning, crashing multisyllabic rhymes into one another. Smino graces the track with his unique St. Louis flavor, oozing with swag. LEGIT smoothly carries the song home; ingeniously combining his vocals with the choir's at key moments to give his verse some extra flavor. 
"World In My Hands" is an impressive track that should have Saba fans excited. You can check it out above and make sure you keep tabs on his upcoming releases.
Connect with Saba: Soundcloud | Facebook | Twitter
Connect with Smino: Soundcloud | Facebook | Twitter
Connect with LEGIT: Soundcloud | Facebook | Twitter