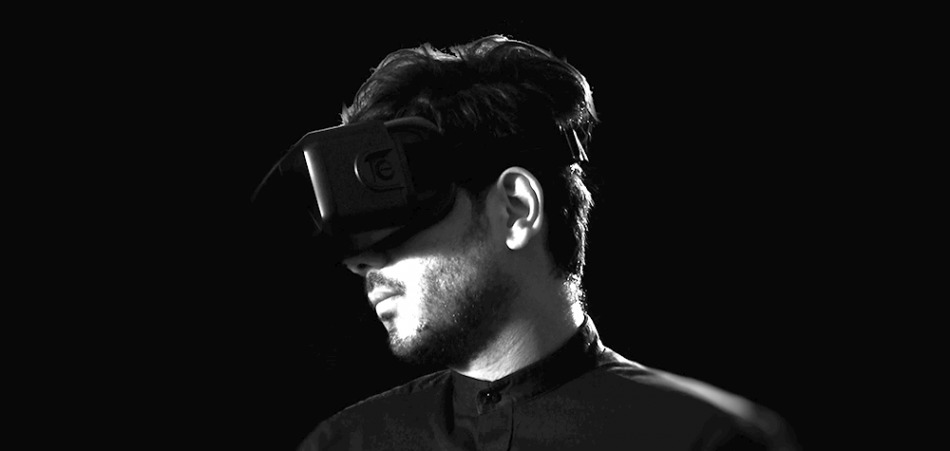 Push play on Ash Koosha's new album, I AKA I, and you'll realize you are in another realm of electronic music altogether.  Less than 25 seconds into track one, "Ote," you find yourself in a squiggling, squelching matrix of sound that's about as comfortable as a bad acid trip.  Like a kid who's stumbled upon a late-night horror movie, you'll start to consider turning back to the nice, happy reality you came from.  You shouldn't give in, though, because I AKA I is one of the best releases of the year.  It just takes a minute to adapt.
Ashkan Kooshanejad is originally from Iran, and has now set up shop as a producer in the UK.  His interest and experiences with synesthesia, technology, film, and virtual reality influence his outlandish, futuristic compositions.  Explaining the album's title, Koosha says "I face a version of myself which is merged with technology and enhanced: is it a different entity, or is it me but improved? That's why I called it I AKA I."
Ash Koosha has now released visuals for "Mudafossil,"  a vortex of bodies that look like they're made of liquid mercury.  The video, directed by Hirad Sab and Dalena Tran, feels like a sequel to last year's "I Feel That" video, and they accompany each other nicely.  Check out both videos below.  I AKA I is available now through Ninja Tune.  
Connect with Ash Koosha: Soundcloud | Facebook | Twitter