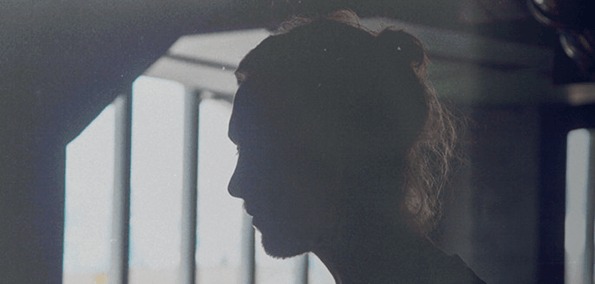 The last time UK house DJ and producer Leon Vynehall was featured on this blog, he was described as "up-and-coming". It's a phrase that gets thrown around a lot, and it's sometimes hard to know when to stop using it. Leon Vynehall has been active for four years now, and he already has a number of releases under his belt, most notably 2014's excellent Music For The Uninvited. With his sophomore LP, Rojus (Designed to Dance), recently released on German Running Back Records, Vynehall is really stepping up his game, and out of the "up-and-coming" category.
Listening to Rojus is a bit like listening to one of Vynehall's well crafted DJ sets. It builds and falls in intensity, doing an excellent job of keeping the listener engaged through the entire LP. The album kicks of with the beautiful ambient track "Beyond This..." It's a wonderful display of musical diversity, and a perfect opener for an album that's mainly filled with danceable house music. After the opener Vynehall raises the intensity level quite a bit, although still keeping it laid back, with the beautiful vocal drones and driving bassline of "Saxony." From there we're taken into weirder territory: "Beau Sovereign" opens with an experimental and very breathy vocal sample, quickly building into a driving house beat with beautiful chord progressions. The next track, "Paradisea" is a bit more uptempo, showing excellent incorporation of live guitars, before the album takes a somewhat darker and more tech-house-ish turn with"Wahness." 
The last three tracks on the album deserve some extra attention. "Blush" opens as a very club-ready house track with a beautiful, scattered piano melody. With it's eight and a half minute duration, it's one of the most ambitious tracks on the album, but the defining bassline, lush melodies and fantastic chord progressions are enough to keep the listener's attention through the entire track. I'm semi-dancing in my seat while I'm typing, and I'm probably not going to stop moving at 123 BPM today. Vynehall also released a video for the "Blush" along with the album, watch it above! 
[soundcloud url="https://api.soundcloud.com/tracks/248659061" params="auto_play=false&hide_related=false&show_comments=true&show_user=true&show_reposts=false&visual=true" width="100%" height="450" iframe="true" /]
"Kiburu's" is another ambitious eight-minute track. Revolving around a wonderfully complex and experimental house groove, it takes us down different melodic paths, from more scattered piano melodies to soaring trumpet lines towards the end. The closer "...There is you" is another experimental track, with beautiful percussive melodies and vocal textures building towards a great conclusion to a really good hour of music.
For any house enthusiast who is not yet familiar with Leon Vynehall's music, I strongly recommend giving Rojus a listen. It will keep you in a good mood for a long, long time.
Connect with Leon Vynehall: SoundCloud | Facebook | Twitter