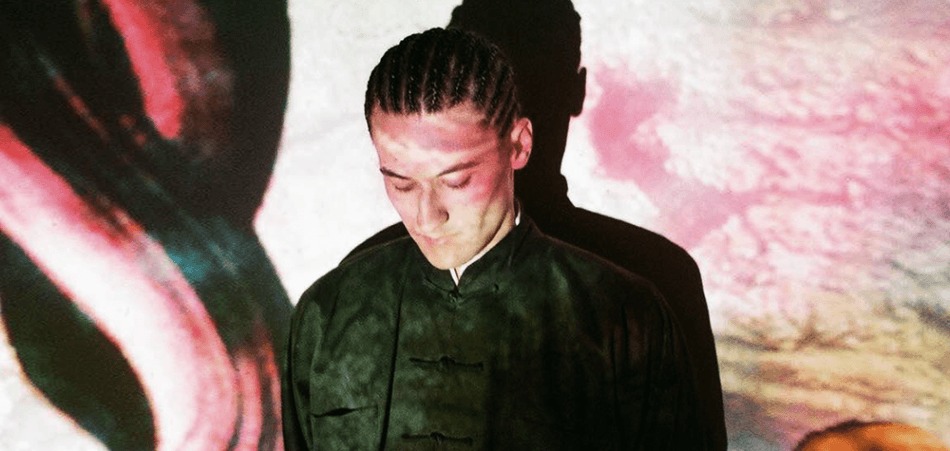 [soundcloud url="https://api.soundcloud.com/playlists/211049453" params="auto_play=false&hide_related=false&show_comments=true&show_user=true&show_reposts=false&visual=true" width="100%" height="450" iframe="true" /]
Young up-and-coming Chicago producer Provsounds recently released his four-track EP and it's a treat that listeners will want to enjoy slowly and thoroughly. The first track off of his EP is "Body Language", which opens with some eerie, slightly off-key piano. It sets the tone for the song before quickly transitioning into a future-ey sounding synth melody. A deliciously solid pattern of drum thumps and a thick bass sound, created by sliding down the octaves on an electric guitar, backs this melody and creates a mood of frenzy and feverish anticipation. Little additions like the sounds of trills, beast-like calls, and some electric guitar accompaniment makes "Body Language" interesting and playful sounding. 
The second track, "What You Want" uses some of the trills and animal calls found in "Body Language" but deviates in a new direction with an intense focus on crisply wooden percussion driving the track forwards. The addition of some elegant electric guitar soloing about halfway through keeps things refreshing, and as the track nears the end, snaps and claps transition back into a myriad of wooden stick beats that opened the beginning of the song. 
"Lover Dreamboat" is definitely a standout track, with an edgy, clever sounding guitar melody dominating the first half of the song before other elements like a tambourine and wooden slapping percussion escalate and come to your attention. "Wishful Thinking" opens with the slow staggering sounds of a deep bass guitar melody, which makes you believe that it's a darker departure from the previous three tracks until other elements like glittery chimes, an acoustic guitar chord progression, and a dissonant electric guitar progression slowly make their appearance. As a result, "Wishful Thinking" is more a track that is contemplative in nature than foreboding.
Overall, Provsound's "What You Want" EP  is a delicately crafted piece of work that absorbs an eclectic mix of sounds and somehow melds everything naturally together. With this EP, you won't be hearing traditional features in songs complete with catchy beats backed by a catchy chorus. Rather, "What You Want" will take you on an interesting journey through a hazy world that transforms unspoken feelings and emotions into a stimulating experience created by complex and multifaceted sounds. 
Connect with Provsounds: SoundCloud | Facebook | Twitter