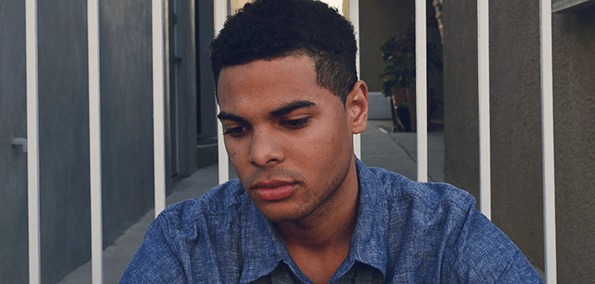 Tate Tucker is one of those artists I've maintained a good relationship, always hoping to check up on his next move. Not just to stay up to date, but because I'm genuinely curious about the route he will take. He's mysterious, ever-changing, and above all, quality.
[soundcloud url="https://api.soundcloud.com/tracks/253875235" params="color=ff5500&auto_play=false&hide_related=false&show_comments=true&show_user=true&show_reposts=false" width="100%" height="166" iframe="true" /]
His new collaboration with producer Red Baron is solid. To me, it's a new side of Tate. Kind of like a deep The Weeknd. It's sensual, vocal heavy, and emotional. Don't fret, there's still an almost punk rap verse hidden in there. I'm used to a more energized Tate, but alongside the shifting style of Red Baron, he shows us a much more mature, in tune side.
Shorty, we're talking about practice...
As I said before, I like keeping tabs on Tate. He's hinting lately at a much bigger project, which is something I am totally hyped for. I hope we see it soon, but I also hope he takes his time to show us his true potential.
Grab the free download here, and check out more Red Baron when you have a chance.