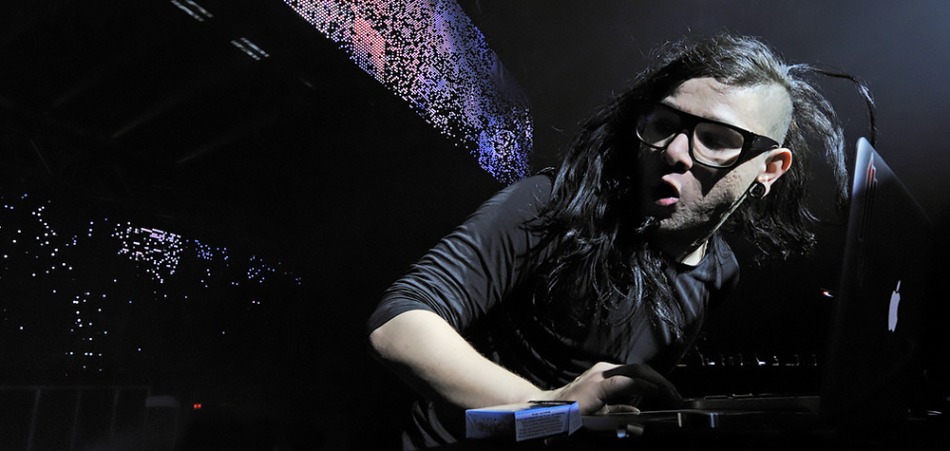 It's been a busy few weeks for Chicago-based rapper Vic Mensa. Early in the month Alexander Wang featured the rapper alongside artists including Makonnen and Travis Scott in their "#WANGSQUAD" campaign. Additionally, Vic's track with Kanye West, "Danger" premiered at Madison Square Garden at the listening party for The Life of Pablo just recently. In his most recent music video, Vic Mensa has finally released his track with Skrillex, "No Chill" via Apple music. 
The world was exposed to the epic collaboration between Skrillex and Vic Mensa several months ago, with "No Chill" being teased on Zane Lowe's Beats 1 Radio show last July. Finally, the pairing has a released a kinetic music video to pair with the track, depicting Skrillex, Vic Mensa and crew prowling the neon streets of Tokyo. Directed by Colin Tilley, the music video features notable Tokyo landmarks including Robot Restaurant, Shibuya, Trump Room and more, as well as a cameo feature from producer Mija.
"No Chill"'s music video pairs the track fittingly, as explosive and hyperactive. The introduction to the music video begins as a mini-film, featuring a personal narrative for the colourful youth culture in Tokyo, Japan. Illustrating a neo-punk, avante-garde lifestyle, the individuals featured in the video exude self-expression, accurately depicting the young demographic of Tokyo, who are consistently boasting originality in their style. Vic Mensa and Skrillex explore the city, both day and night, whether it be skateboarding through the streets of Tokyo or Skrillex's performance at Ultra Music Festival, the video boasts Tokyo's constant liveliness. Check out the video below.