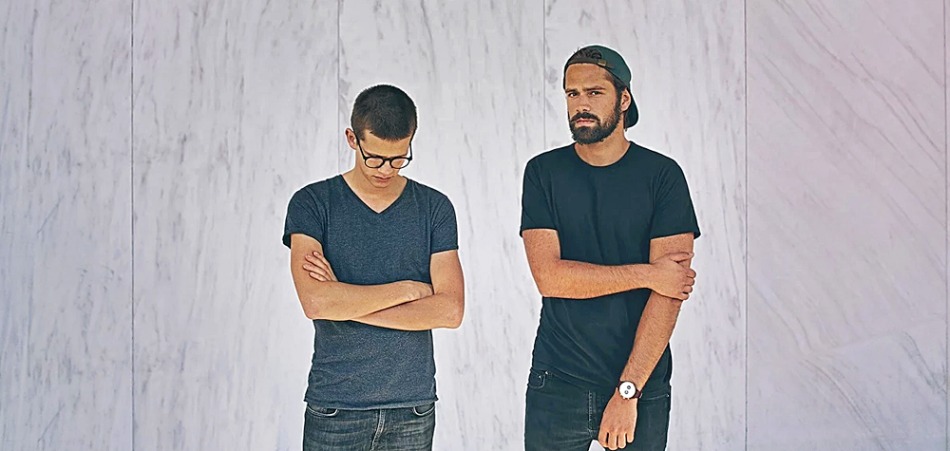 If there's an electronic duo that excels in crafting a truly signature sound, Norwegian based Lemaitre is a name you should already be acquainted with. Ketil Jansen and Ulrik Denizou Lund have composed a sound unique as Lemaitre, drawing audible inspiration from French house to indie electronica. The duo have found great support from several game-changing artists in the electronic scene, including  Porter Robinson, Giraffage and Madeon.
Lemaitre has kicked off the year to a bright start, with the recent release of their EP. In 2014, the duo found their Los Angeles home through Craigslist, also former home of producer Dr. Dre. Since then Lemaitre had been constantly working at their in-home studio to produce material for 1749!, referring to their current LA address.  The EP is jam-packed with exuberant tunes from kawaii electro-pop track "Nishio 2" featuring Giraffage to heavier indie-fused tracks like "Closer" ft. Jennie A.
Today EARMILK was given the opportunity to present to you their first music video off the new EP titled, "Stepping Stone" featuring smoky vocals from chanteuse Mark Johns. The video begins as any house party would, following a man into a young hip party in hopes for a decent time. The alcohol then catches up to the protagonist leading him to lonely drunken meanderings that transition into the early morning, eventually landing him in surprising and unfortunate scenarios. Reflecting on the premise of the video, Lemaitre states, "This video is a depiction of one of Joe's (our in house director Johannes Greve Muskat) nights out in LA. He tends to wander off when he get's too drunk and this video is an example of what can happen as a result." Maybe Kanye was right when he said no more parties in LA.