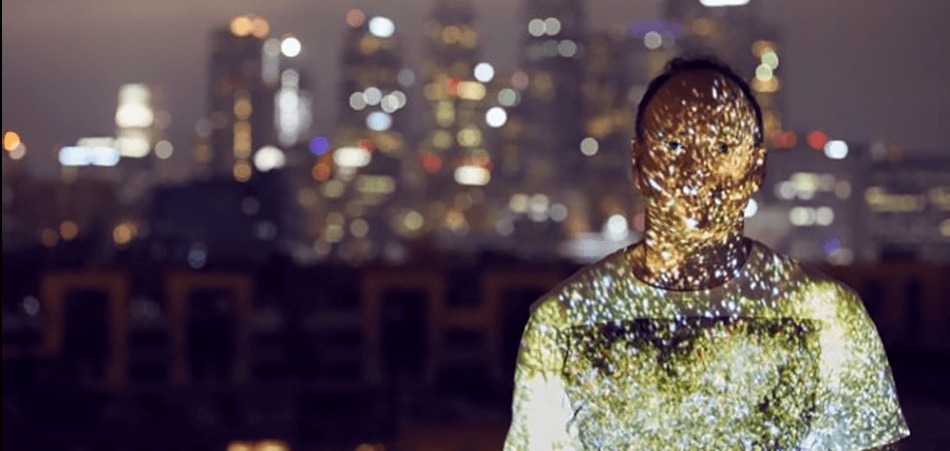 Lost in Stars is the Los Angeles-based project of Dylan Willoughby, who records with a close-knit group of other artists, most notably Elena Charbila, a.k.a. Kid Moxie.  On his debut EP, Once You Were Fire, Willoughby explores two distinct genres, retro synth-pop and darker, dubstep-leaning beats.  He's clearly quite proficient in both styles, delivering four unique tracks without a single low point.
Once You Were Fire opens with the title track, a haunting elegy for Hyperdub's poet and MC, The Spaceape, who was a staple in the discographies of artists like Kode9, Burial, and Martyn, before passing away last year.  Kid Moxie handles the vocals, reciting the line "Once you were fire but the fire's gone / but does the fire ever die?" her words drifting off after The Spaceape into infinity.  It's a perfect tribute to a dear member of the electronic music community, from the lyrics to the fittingly Hyperdub-esque production.
Track two, "Elephant & Castle," is tied to the first in many ways: it continues the hard-hitting, bass-heavy sound, and also pays tribute to Willoughby's father, who passed in 2009, and grew up in Elephant & Castle, London.  Kid Moxie appears again on this one, her airy vocals intermixed with a reading of Dylan Thomas' poetry, with the steely production surging and receding like a flash flood.  It's another unlikely combination that Willoughby pulls of brilliantly.
Once You Were Fire shifts gears at this point, offering up two classic-sounding synth pop tracks, "Disappear," and "Flown."  We've heard this type of sound from Kid Moxie before, in part due to Willoughby's involvement on her album, 1888.  However, he turns to a new vocalist, Alysa Lobo, for these two, and her voice is a great fit.  These upbeat tracks switch the topic from death to love, making the second half of the EP a perfect balance for the first. The genre shift halfway through is a bit jarring at first, but it only makes the experience more memorable.  Maybe in the future, Lost in Stars will even find a way to combine these two sounds he's mastered.  You can stream the entire Once You Were Fire EP below.
Lost in Stars
'Once You Were Fire' EP [Premiere]