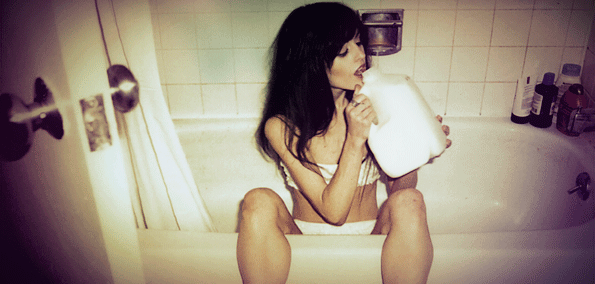 "Christmas time is here/ happiness and cheer/ fun for all that children call/ their favorite time for fellatio"—wait…what…I don't remember Vince Guaraldi being that graphic about holiday festivities. As we all know, the holiday season is way more jolly when  you have someone to snuggle, caress, and hide from the cold underneath a blanket with you. What's more romantic and beautiful than waking up next to that special someone in your life, on Christmas morning, laying there, staring into one another's eyes and quietly whispering, "What that mouf do?" Absolutely nothing! A sentiment that Vandalyzm vocalizes in his hilariously addictive new track, "What That Mouf Do For The Holidays".
When this track first came on, I was looking at a different tab and only noticed his flow, which is silky smooth and nicely tenor. Without a clear idea of what the song was about, I switched back to the soundcloud page and looked for it's title, so I could like  it. Once it was located, laughter ensued and it continued for four more minutes. The St. Louis emcee can seriously rap and has been for years, so don't let the title of the track throw you off. While it is a parody of the classic Christmas Carols, which have been covered to death, he still laces the track with impressive metaphors and similes. "Girl it's the season to be a blessing/ So go ahead and bless it." Vandalyzm also did the production for the track; perhaps it didn't sound like a holiday hymnal, but it did have a snowy ambiance, in a way.
The best thing about this song though, is his monologue towards the end. He breaks down Christmas' true meaning for listeners, letting them know that the best gifts in the life are free and probably on your face. After the laughter, I had to admit that I was a genuine fan of the track. If you are too, heading over to his bandcamp and soundcloud is a great idea. While the rest of his music won't have the same humorous concept, his catalog is still thoroughly enjoyable.