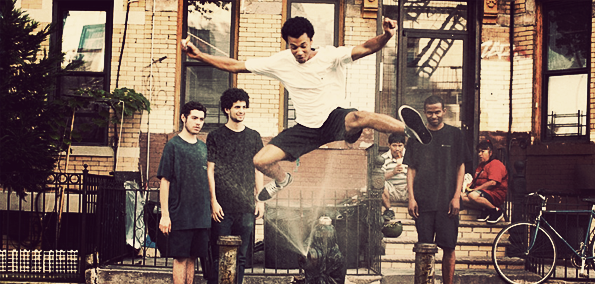 Converse has been the shoe of choice for rockers, basketball stars, hip hop artists, and just basically anyone that decided not to be a member of the Vans crew. It's been a staple in fashion for years, and so it seems fitting that the music they release in their name is just as appealing in nature as the classic shoes they've created. 
One track of their upcoming compilation was released, and it puts together RATKING and Eric Copeland of Black Dice together to create this bizarre, yet funky as all hell, track. The rap is spectacular, the beat is infectious, and the fun that these two clearly had working together is evident. 
This will be a part of the Cons EP Volume 1, released by Converse. 
RATKING x Eric Copeland (of Black Dice)
Gauchos
Converse Music
November 15, 2013