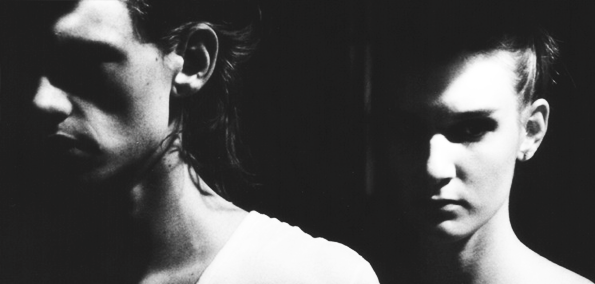 DC dream-pop duo GEMS won me over back in April, when I compared the pair to MSMR and declared that Lindsay Pitts & Clifford John Usher were no transient trend. Ironically, the latest track off their Medusa EP (released today) is "Ephemera" which loosely translates to "fleeting."
But in a song title, the word works.  The track feels like a moment that just slips through your fingertips or a soft breeze that is gone as quickly as it comes. 
It opens with Pitts' whispering soprano that sounds – dare I say – "sweet" backed by the most gentle of keystrokes and an echoing drum beat. Steady guitar plucks and percussion join in with the oh so apropos lyrics "It's a brief world / follow through" building to a soaring climax just under the two minute mark that can only described as an electronic choir of angels with God on the snare.
At 3:33 the song reaches full GEMS potential, with heavier electro-oscillation giving power to the still saccharine ahh-ing vocals. And though shrouded in shadowy synth, for a moment we have a glimpse of heaven.
Thanks to the replay button, the song "Ephemera" doesn't have to live up to its Merriam-Webster definition. If you want to own the ethereal magic that is this track, go scoop up their EP Medusa via their bandcamp page.