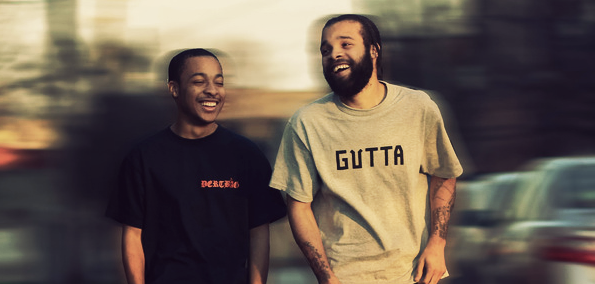 FatKidsBrotha, the duo comprised of brothers Light Skin Mac 11 and Dav. E, is gearing up for the November 19th release of their brand new project, Eastside Paradise II. These Two-9 affiliates made this announcement right before they dropped their latest video for their single "Pusha". The production revolves around one single organ, which hearkens back to early Neptunes days, with falsettos and intricate drum patterns included. Both emcees delve into their drug peddling past and discuss their status in their community. Light Skin's hook is surprisingly addictive, his casual tone makes the grimy content of the lyrics come off smoother than the usual gangsta anthems in this genre. 
Following FatKidsBrotha during an ordinary day of their life, the video comes across as minimal as the beat. At one point they are chilling in front of their house drinking forties, and then the next they are driving  to the store to pick some more up. While it isn't the most exciting set of visuals to come across your screen, but Gunner Stahl manages to make the simple images interesting. It feels like a "day in the life" vlog webisode, instead of just random moments. Dav. E's dancing deserves a mention because it's pretty hilarious. 
Definitely be on the look out for Eastside Paradise II, which comes out in two weeks. If you want to hear more of their music, head down to their soundcloud, where they have a significant amount of old music there for your enjoyment.