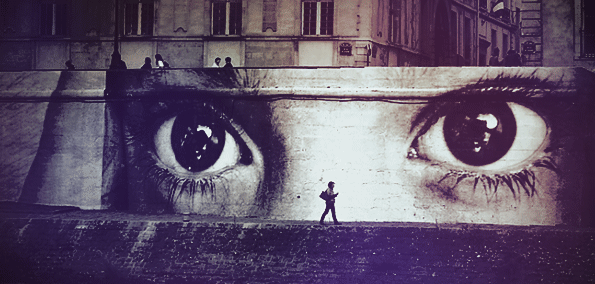 Trap music has dipped into almost every genre at this point, from moombahton to drum 'n' bass, cloud rap to tribal house. Let's be honest, though, we're loving every second of it. The tempo diversity (e.g., TWRK's 100 BPM stylings, 160 BPM juke of Ital Tek, etc.), the variety of percussion and bass (EPROM's "Regis Chillbin" and Ezekiel's "Drop Ur Ass"), and the sheer history of it all (e.g., T.I., Luda, Gucci, etc.) legitimize trap music as more than just a festival fad. Take the newest remix of Atlanta-based beat maker, heRobust, fashioned by the young unsigned up & comer, Grabbitz.
Grabbitz has a strong following in his community of Buffalo, NY, but has heard his tunes played out at the big west coast festivals. As for the remix at hand, it's nothing short of an adrenaline pumping attention-grabber. It starts out with the type of afro-tribal percussion akin to Beats Antique before falling into a super heavy buildup leading into the pre-drop breakdown. The breakdown picks right back up and drops into a bass-heavy explosion of festival trap bass.
Although it has the dynamic and structure of most trap tunes out there, Grabbitz's remix of "Sheknowshebad" isn't as one dimensional as most of the others. The first drop adopts is thoroughly trap-influenced, but the second verse dips into a galvanizing drum 'n' bass shuffle making this tune great for transitions into heavier skanking tunes. Be sure to grab Grabbitz's remix of "Sheknowshebad" free from his Facebook page.