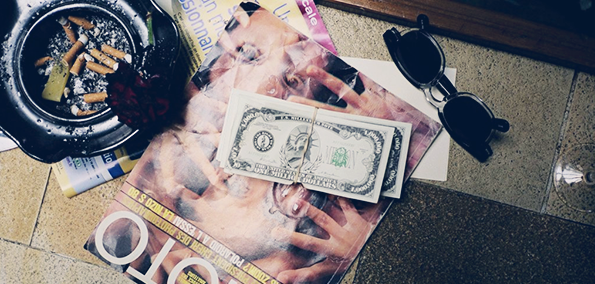 Monday mornings can drag along slowly, especially when you've had a really good weekend. So to ease you back into your weekly routine, we have some dope new music from young British producer Klimeks. The English bright spark, who has worked with artists such as itsNate, Blizzard and Piff Gang, has decided to drop a fresh new instrumental EP for our listening pleasure with the Overnites EP, following on from the success of his last EP Glares.
Overnites is a five-track journey through a world of eclectic sounds and vibes, which showcase the attention to detail that Klimeks puts into his work. Every small detail is in the music he makes, from little woodblock taps to the deep and rich bass lines, not one sound is forced to take a back seat. Adding in synth sounds that add dramatic and atmospheric dimensions to each song, Overnites really does take you on a trip through a relaxed soundscape. The pitched down vocal chops of "Breathe" are hauntingly mellow, and the reverb drenched percussion hits in "Tokyo Train" have a certain eeriness to them. Each track from the Overnites EP sounds like something you would hear on a Clams Casino record, and that's definitely not a bad thing. It makes me wonder what kind of direction the tracks would take with someone like A$AP Rocky, Main Attraktionz or Rob Bank$ hopping onto the beat.
You can stream and download Overnites over on Klimeks's Bandcamp, where you can 'name your price'. Whilst you're over on his Bandcamp, you can pick up his previous EP Glares too.