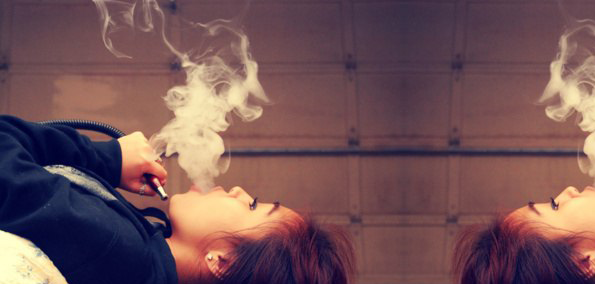 This is your Daily 2% – Chilled and Ready to Serve. We will try to bring you one "chill" track every day. This is for when you get home and you are trying to unwind. You reach for that glass of wine or that unlit Black & Mild or maybe you reach for something more herbal. This track is for those times. We are just your milkmen and I'm here to make a delivery. Chill…
What do you get when you mix Ta-Ku's low-key ambient production style, with elements of Memphis or Houston Trill? Music that provides the sensation of a buttery body high that overwhelms you during the peak of the most beautiful trip of your life. Stwo, a Parisian DJ and producer, offers this experience to any adventurous listeners on his dangerously mellowed out track, "Syrup".
A quick glance at the title should tip you off that Codeine plays a central role in this song, in some fashion. Sure enough, a sample of Three 6 Mafia's classic "Sippin on Some Sizzurp" begins to be heard once the beautifully soft drums drop, which supply that body high sensation. A gorgeous guitar rift begins to play around the same time, upping the chill factor by about ten. It has a  cool summer breeze quality to it, especially when aided by the fleeting piano chords playing in the background. Straight to the dome. Then the percussion and sample come back, leaving you totally helpless; only able to muster enough strength to hold yourself upright, as you gaze into the sky, totally content with life and the world This track is an audio opiate, and shouldn't be consumed before the operation of heavy machinery. A warning that should be carefully heeded, I just dropped my laptop; too dope.