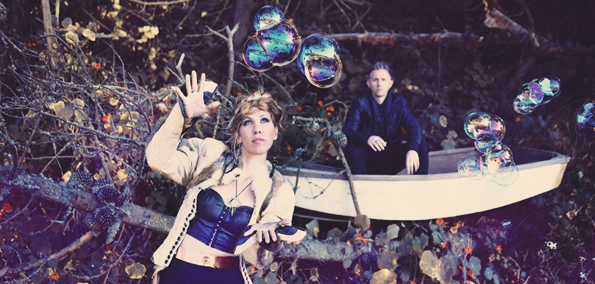 Swan and R.D. White go by the collective name of Pair of Arrows, a San Francisco-based entity that produces "haunted chillwave", mixed with "avant poptronica" (as they coin it). We saw with "Superimposed", "Vestige" and their cover of Bon Iver's "Michicant" an introspective take on downtempo electronic music, which consistently feels minimalist. But this time around, their new single takes us to a higher altitude filled with trap influence, melodic notes and moody lyrical reference. 
We arrive at "Desert Thunder", the newest track to Pair of Arrows' name, which EARMILK is lucky enough to premiere today. Swan's vocals are layered and spacious, complimenting the sonic vibrancy and chilled, dreamy synth which reminds us of their earlier experimental releases. The track exposes fans to Pair of Arrows' more emotional side this time, which deviates slightly (but noticeably) from their carved out stylistic path. 
"Desert Thunder" depicts a description of what an amalgamation of SOHN and PLOY would sound like, except with stunning female vocals laced throughout. "Desert Thunder" has that certain quality to it, which we certainly can't and won't deny.