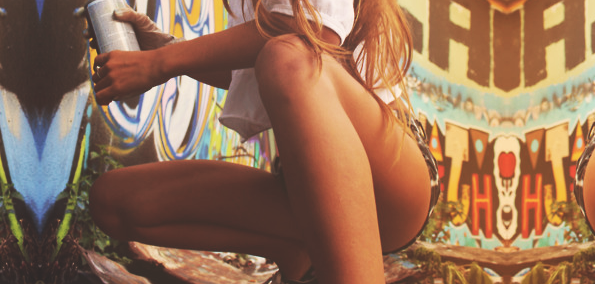 I came across Duzz Down San's Label after finding myself searching through endless pages on Bandcamp (yes that site still exists and operational). The label keeps itself relatively low key with barely any of it's artists having a Facebook or even Soundcloud page. Duzz Down San is made by a group of Austrian musicians who venture into producing experimental and downtempo sounds, who refer to their own style as "producing innovative music free of aesthetic or genre-based borders." Duzz Down San's page itself has a virtually endless supply of music coming from a wide range of artists, don't be intimidated by the amount but start slow on their DuzzUp Volumes as I'm presenting to you today with the latest release. 
DuzzUp Vol. 6 features 20 artists and 20 short tracks that range from dubstep to ambient four-play, (keep in mind that those are both the extremes and most tracks are instrumental or experimental). I've included several of the tracks below to give you a taste of what to expect when listening to DuzzUp Vol. 6. Starting off the list we have Feux's "Ralley", which is easily one of the most memorizing tracks on the whole album with a repetitive beat and dreamy melody. Secondly is Trishes' "One For Bryd" that sounds strikingly similar to The Avalanches using retro vocal samples and a slow hypnotizing tune. Third is Restless Leg Syndrome with "Dance of Maria" that has a slightly faster beat and works more with the rhythm, giving you the impression of FlyLo. 
Download:
Feux - Ralley
Download:
Trishes - One for Byrd
Download:
Restless Leg Sydnrome - Dance of Maria
Lastly and easily some of the highlights are Japandrew and Shawn the Savage Kid. Japandrew's track, "Soulmoly Japan" is slow but earthly and creeps over you like a patch of tiredness. It has a ambient sax that glides along with the beat. Lastly, "Grazing Schwechat" is by far my favourite track and if your attention has lasted tell this long then you're in for a treat. Shawn the Savage Kid uses the chopped and edited vocals flawlessly with the rhythm to create a sense of euphoric bliss for the listeners. The edited vocals flow so smoothly with the beat as it sounds like Purity Ring meets Ryan Hemsworth. 
Download:
Japandrew - Soulymoly Japan
Grazing-Schwechat--EM0813
Download:
Shawn the Savage Kid - Grazing Schwechat
If you've liked what you've heard then check out the rest of the album and a few of the artists pages: